Seed Science & Technology
Meet Our Past Presenters
The STB webinar and short courses have had numerous seed industry leaders and instructors present at our events. See a handful of previous instructors below.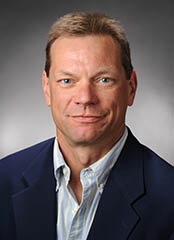 Gary Munkvold, PhD
Iowa State University
Plant Pathology, Professor
STB Virtual Webinar Director
STB Grad Program Director

Gary Munkvold, PhD
Gary P. Munkvold is Professor of Plant Pathology at Iowa State University (ISU), specializing in Seed Pathology. He holds a PhD from the University of California, Davis, and he has worked for more than 20 years in research, extension, and teaching in the Department of Plant Pathology and Microbiology and Seed Science Center at Iowa State University. He also held a position with Pioneer Hi-Bred Int., Inc., as Research Coordinator for Pathology, Entomology, and Seed Science. His current research program includes work on detection and management of seedborne pathogens; seedling disease management; and epidemiology and management of mycotoxin-producing fungi in corn. He teaches seed pathology and chairs the ISU on-line Graduate Program in Seed Technology and Business. He directs seed health testing method development for the U.S. National Seed Health System, which works to improve seed health testing methods and facilitate seed exports.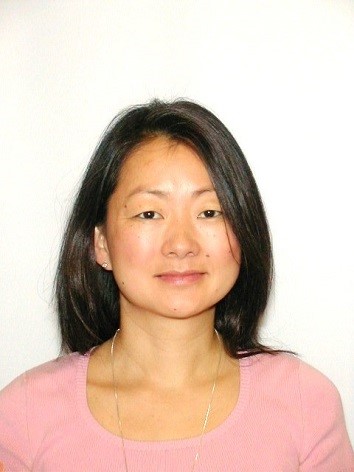 Fan-Li Chou
American Seed Trade Association
SVP, Scientific Affairs and Policy
Fan-Li Chou, PhD
Fan-Li Chou is the Senior Vice President for Scientific Affairs and Policy at the American Seed Trade Association, where she leads ASTA initiatives on plant breeding innovation, intellectual property rights, domestic and international regulatory policies. Prior to ASTA, Fan-Li served at USDA for over 10 years, including as the Agricultural Biotechnology Advisor to the Office of the Secretary and in positions with the Foreign Agricultural Service and the Animal and Plant Health Inspection Service.  She is an accomplished policy and program leader, with expertise in agricultural biotechnology regulatory, trade issues, and multilateral negotiations.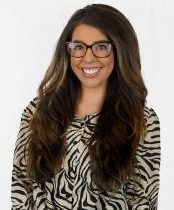 Payton Englert
American Seed Trade Association (ASTA)
Payton Englert
Payton Englert joined ASTA in April 2021 from the U.S. Senate, where she worked on Ag policy for Senator Josh Hawley (R-MO). Prior to joining Senator Hawley's office, she worked on his successful campaign bid for the U.S. Senate in 2018, where she oversaw operations in the Northwest region of the state.
Born and raised in rural Missouri, Payton credits her passion for the industry to her family farm operation of over 75 years. Payton received a degree in Health Science from the University of Missouri.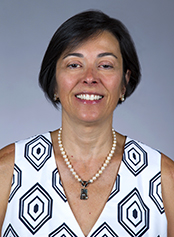 Susana Goggi, PhD
Iowa State University
Seed Physiology, Professor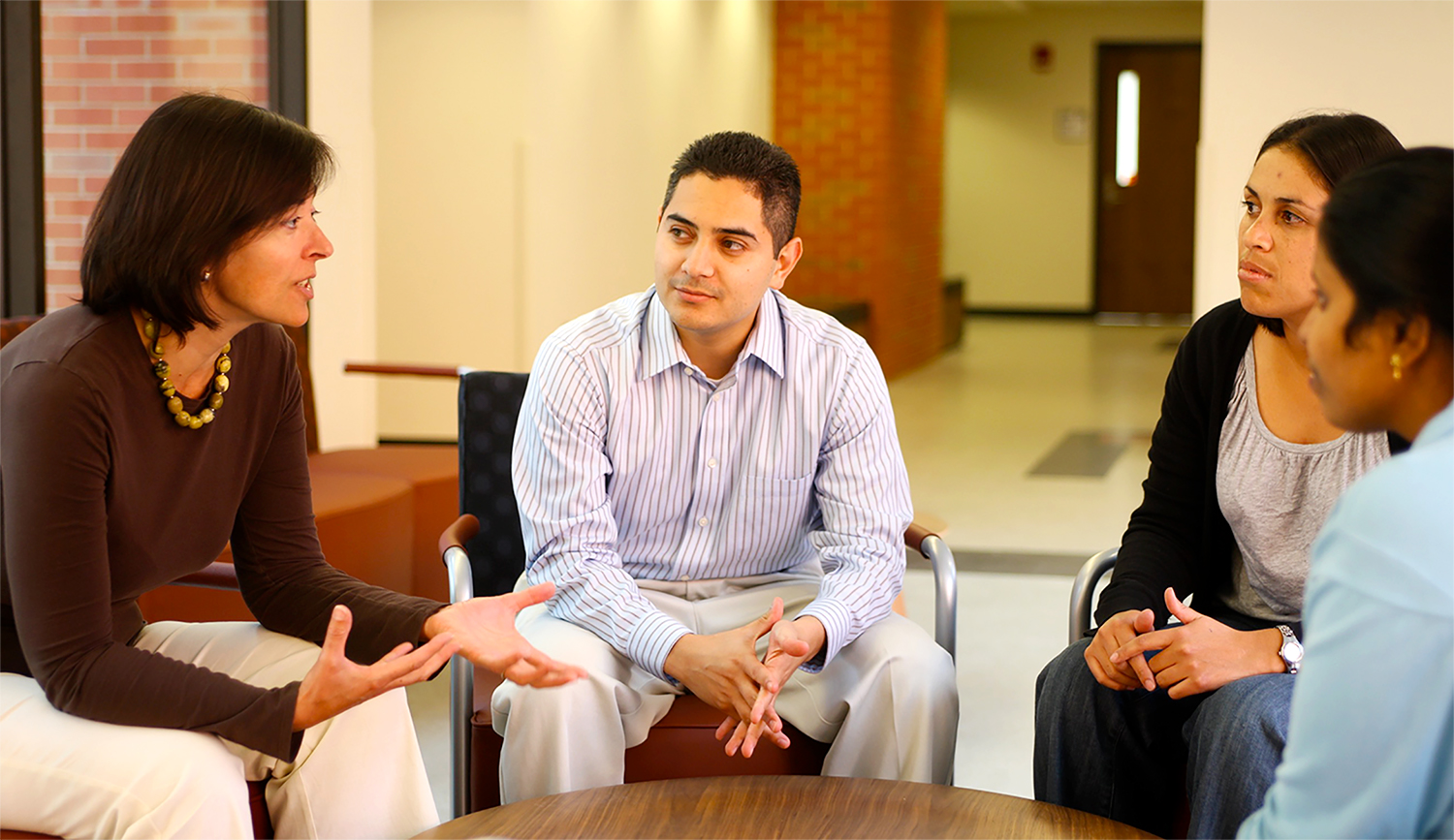 Susana Goggi, PhD
A. Susana Goggi, Professor –Seed Physiologist
Dept. of Agronomy and Seed Science Center
Susana Goggi is a seed physiologist with more than 25-years' experience in seed research, teaching, and seed industry service and outreach at Iowa State University. She joined the Department of Agronomy faculty in January of 2000, after a 6-years term as Manager of the ISU Seed Testing Lab and 4-year term as a Post-Doc in a sorghum breeding program. Susana has a prolific scientific career.  The national and international scope and recognition of her program is demonstrated through important contributions to the field of seed science and through mentoring students' research. She has published 38 peer-reviewed scientific publications, mentored research of 28 graduate students, and 11 undergraduates.  She has provided training programs and presented her research for a domestic and international audience in the USA and abroad in Argentina, Canada, Chile, Ghana, Italy, Kenya, Mexico, Nicaragua, and Ukraine, among others.
Her program's success can also be measured through the recognition she has received from her peers nationally and internationally.  She was selected Fellow of the Crop Science Society of America, the highest research honor the society bestows on its members; and received the 2013 CSSA Seed Science Award, the most prestigious award for seed scientists which recognizes "distinguished service to the development and use of quality seeds in agriculture;" the 2014 Citation of Excellence for Associate Editors of Crop Science Journal, one of the most respected international journal publishing research in plant breeding, plant and seed physiology, and genetic resources. The award recognizes Associate Editors who "through excellent insights and comments" help maintain the high quality of the journal.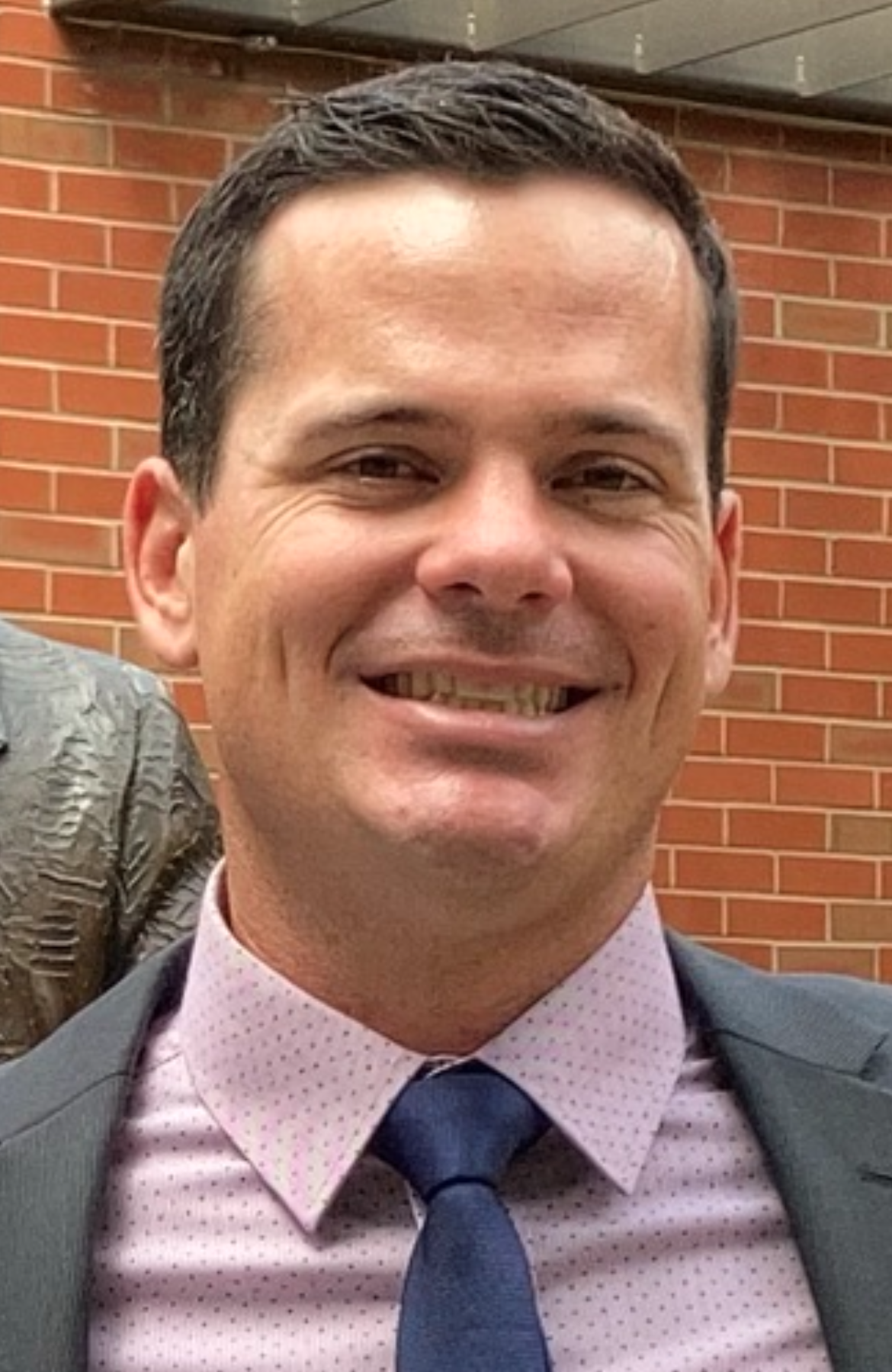 Chad Kimmelshue, PhD
Pivot Bio
Seed Treatment Agronomist
Chad Kimmelshue, Ph.D
Chad Kimmelshue earned his B.S in Biology from California Lutheran University. He then went on to earn his M.S. and Doctorate in Agronomy – Crop Production and Physiology (Seed Science) from Iowa State University. Kimmelshue is a native of northern California where he grew up on his families Almond and Walnut farm. Prior to graduate school Kimmelshue had a three-year stint at Bayer Crop Science in which he focused extensively on production, formulation, and field testing of biological seed treatments. Chad Kimmelshue currently holds the position of Seed Treatment Agronomist at Pivot Bio. Pivot Bio is a start up company that is looking to replace the use of synthetic nitrogen through nitrogen fixing microbes. Kimmelshue's responsibilities are to develop biological seed treatments and evaluate all aspects from application to field performance of these new treatments.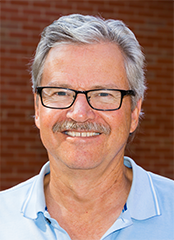 Dave Langer, MS
Pioneer Hi-Bred Int., Inc.
Dave Langer, MS
Dave Langer has 34 years of experience in the seed industry. His career spanned many roles at Pioneer Hi-Bred Int., Inc. including 17 years in seed production and 17 years in research. In seed production roles included production research (maximize yield, optimize quality), quality assurance (procedures to ensure quality, testing and interpretation), production manager (oversight of production plant operations) and production director (oversight of various seed production functions). This provided a broad exposure to all areas of seed production on a global basis.
As a research director for 17 years roles included oversight for parent test (characterizing parental lines), plant pathology, entomology, seed science, biotechnology regulatory compliance, breeder seed increases and the quality management system for all field research activities. In these roles he served as a critical liaison between research and seed production.
Over the years Dave has served on a number of committees for the American Seed Trade Association including chair of the Corn & Sorghum Division. Dave was raised on a dairy farm in southern Wisconsin. He received a BS in soil & crop science from the University of Wisconsin – Platteville then went on to receive his MS at the University of Wisconsin – Madison. Before his career at Pioneer Dave worked four years at the University of Minnesota as a research scientist.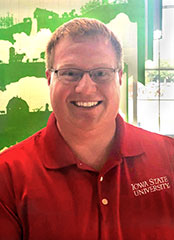 Cristopher Murphy
Iowa State University
Ag & BioSystems Engineering
Cristopher Murphy
Christopher Murphy graduated from Iowa State University with a degree in Agricultural Systems and Technology. After Graduation he worked as a Technical Support Specialist at AGCO in Jackson MN, dealing with precision ag systems. In the summer of 2013 until present, he has been teaching the precision farming labs and working for Dr. Matthew Darr's research team at Iowa State University. His primary position deals with Remote Sensing Technologies and Precision Farming Systems.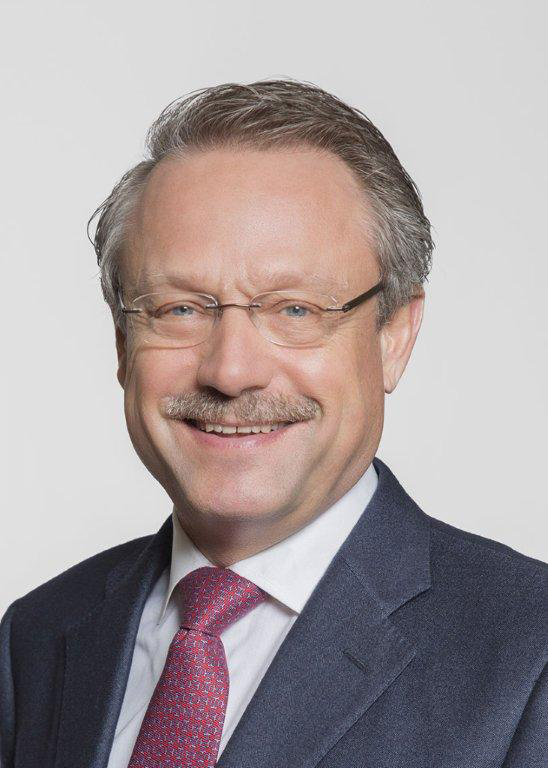 Paul Schickler, MA
III Ag, LLC
Owner
Paul Schickler, MA
Paul E. Schickler was president of DuPont Pioneer (now Corteva Agriscience), the advanced seed genetics business of DuPont, from 2007 to 2017. In this role he continued to expand Pioneer's global business by advancing innovation that improves local productivity and profitability of farmers throughout the world. Schickler joined Pioneer in 1974 and served in a variety of finance, commercial and administrative leadership roles, including vice president of international operations from 1999 to 2007. Mr. Schickler is a graduate of Drake University, where he received Bachelor of Science and Master of Arts degrees in business administration. He has served on the Board of Directors of the Cultivation Corridor, The Greater Des Moines Partnership, the Iowa Business Council and Grand View University. He also served on the Iowa Partnership for Economic Progress committee.  He currently serves on the Board of Directors of Drake University, The Chicago Council on Global Affairs and The World Food Prize Foundation. A strong contributor to the community, Mr. Schickler was Chair of the 2018 United Way of Central Iowa Campaign, and provides ongoing support for the World Food Prize – Global Youth Institute. His company, III Ag, LLC, provides consulting services to ag tech companies in the fields of biologics, analytics, sensing, grain composition modification and international expansion.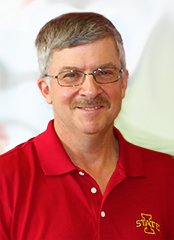 Mike Stahr, MS
Iowa State University
Seed Quality Testing Laboratory
seedlab.iastate.edu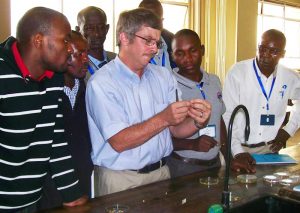 Mike Stahr, MS
Michael "Mike" Stahr has been manager of the Iowa State University Seed Laboratory since July 2007. He started working for the Seed Lab in 1979 as a student seed analyst and started working full time in 1981. Mike has worked in all sections of the Seed Lab and a few in the rest of the Seed Science Center (Purity, Germination, Health, Trait, Pathology, DNA) as a seed analyst and assistant scientist.
Mike earned a BBA degree in behavioral management and a MS degree in Agronomy – Crop Production from Iowa State.  He is a Certified Seed Analyst (CSA) in Germination through the Association of Official Seed Analysts (AOSA) and a Certified Genetic Technologist in Herbicide Bioassay and Immunoassay through the Society of Commercial Seed Technologists (SCST).  Mike has been active in these two organizations serving as AOSA as President, Vice-President (currently VP for as a second time), member of the Executive Board, and chair of the following committees: Rules, GMO, & Vigor.  He has served SCST as member of the Executive Board, member of the Genetic Board of Examiners and chair of the following committees: Genetic Technology & Herbicide Bioassay.  Mike is currently an ex officio member of the ISTA (International Seed Testing Association) Rules Committee.
Mike has been teaching portions of workshops and short courses since 1990.  He was co-founder and organizer of SCST's week-long Genetic Testing Super Workshop which has been held every other year since 2004.  Mike has twice taught workshops in Kenya and assisted in designing and equipping three government labs in Ghana. Mike wrote the Trait (GMO) section of the AOSA Cultivar Purity Testing Handbook and he wrote updates of the Seed Vigor Testing and Herbicide Trait Testing sections of the SCST Seed Technologist Training Manual.
Mike farms, raising hay and livestock.  Loves include gardening, grandchildren and history.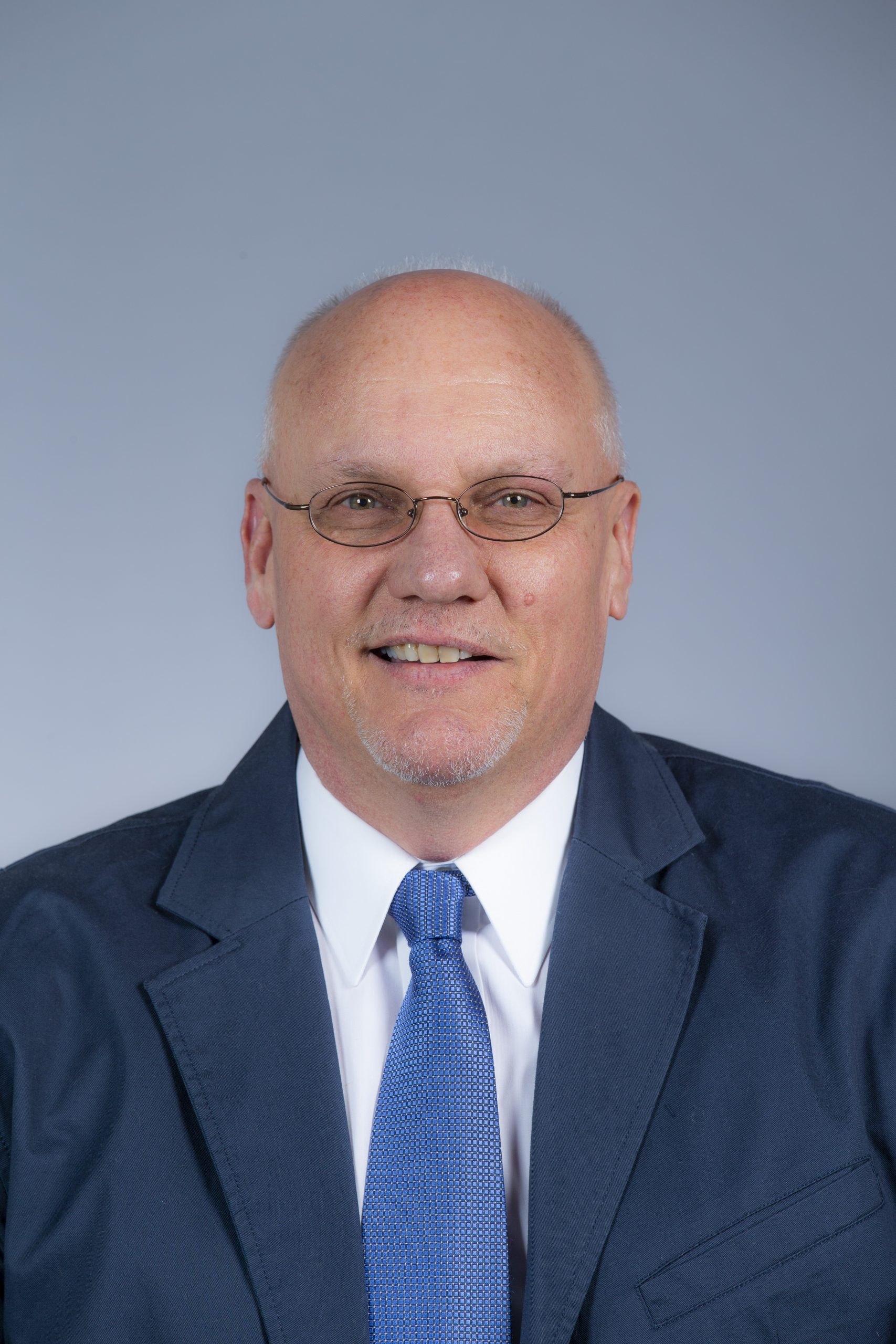 Greg Tylka, PhD
Iowa State University
Morrill Professor, Plant Pathology & Microbiology
Greg Tylka, PhD
Greg Tylka earned B.S. and M.S. degrees in biology from California University of Pennsylvania and a Ph.D. degree in plant pathology from the University of Georgia. Tylka joined Iowa State University in February 1990.  At Iowa State, he has research and extension responsibilities that focus almost exclusively on the biology and management of the soybean cyst nematode (SCN). Tylka also is the director of the Iowa Soybean Research Center.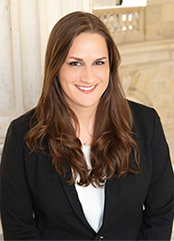 Janae Brady
American Seed Trade Association (ASTA)
Janae Brady
Janae Brady joined the ASTA team in 2020. Brady served as staff for Chairman Pat Roberts (R-Kansas) on the Senate Committee on Agriculture, Nutrition, and Forestry during his time as both Chairman and Ranking Member. Most recently as Senior Professional Staff, she advised the Chairman on policy issues including international trade, agricultural research, biotechnology, crop protection and agricultural defense. Brady successfully led negotiations on the trade and research titles during Senate and Conference consideration of the 2018 Farm Bill. Additionally, Brady represented the Chairman during the consultation process for multiple international trade negotiations, including the U.S.-Mexico-Canada Agreement.
Brady previously worked on trade and food security policy issues at Gordley Associates, an agriculture policy government relations firm, where she represented organizations such as the American Soybean Association. Prior to this, Brady served as a high school English teacher.
Brady grew up working on her family's wheat and sorghum farm located in Kansas. Janae holds a Bachelor of Science degree from Kansas State University as well as a master's degree at the George Washington University.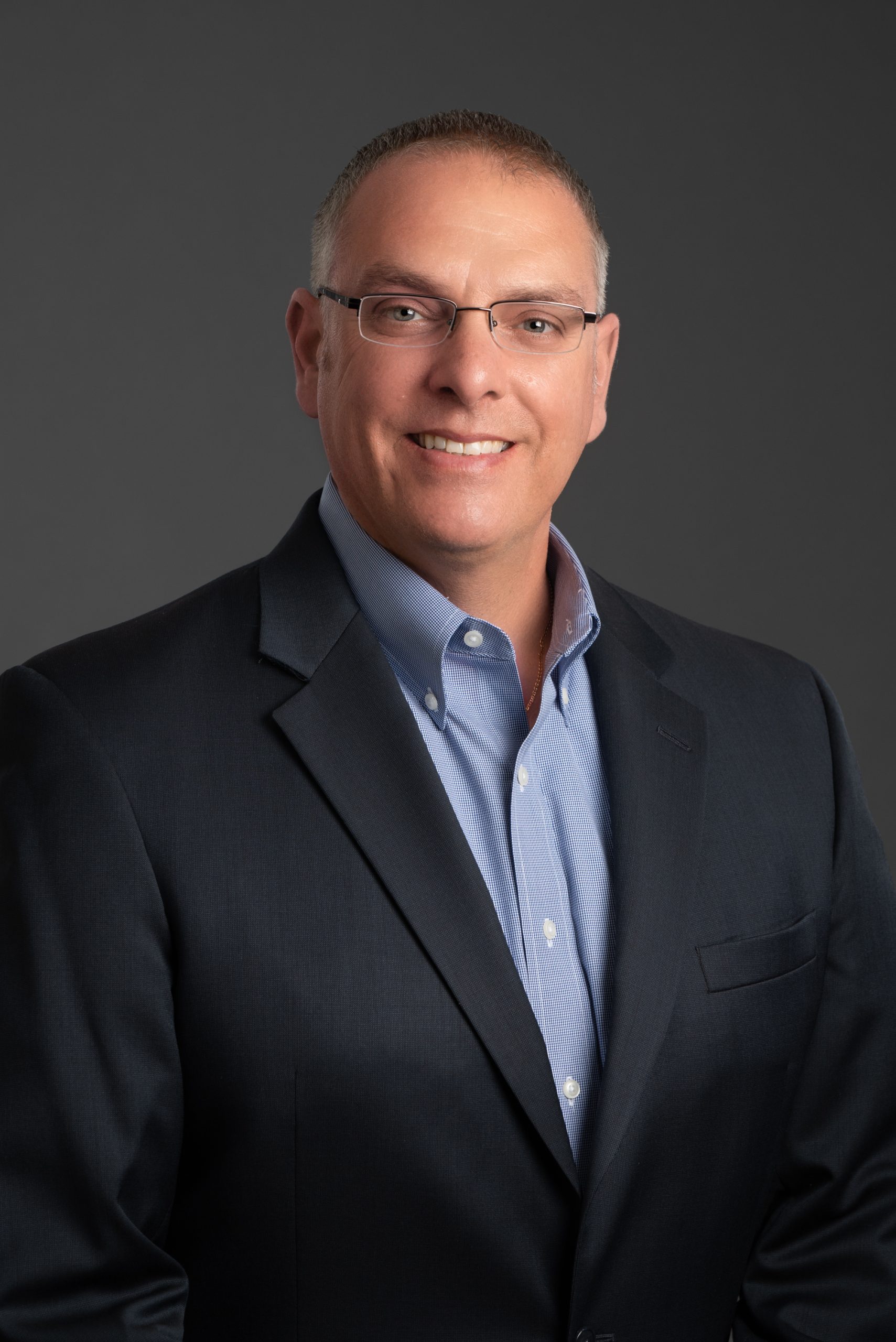 Alex Cochran, PhD
Douglas Plant Health
Chief Technology Officer
Alex Cochran, PhD
Purdue University Graduate with a BS; MS, PhD (Plant Pathology). My graduate research focused on understanding and mapping the genetic diversity of Phytophthora root rot caused by Phytophthora sojae, a major disease that impacts soybeans across the U.S.
Began my career with Syngenta as a Field Development Scientist in 2001 based at their research station in Visalia, CA. During my time with Syngenta I completed roles in Field Development, Global SeedCare Technical Product Management (in Basel, Switzerland HQ), Global Post Harvest Fungicide Technical Management, and was the Agronomy Services Leader for the Western US & Florida
Left Syngenta in 2013 to join Corteva/DuPont Pioneer to build and lead a Seed Applied Technology Discovery and Development team. In addition to leading the ST team I was also asked to lead the Global Insect and Nematode Management Development Team and the Biologicals Development Team.
Joined Douglas Plant Health in June of 2021 as acting Chief Technology Officer.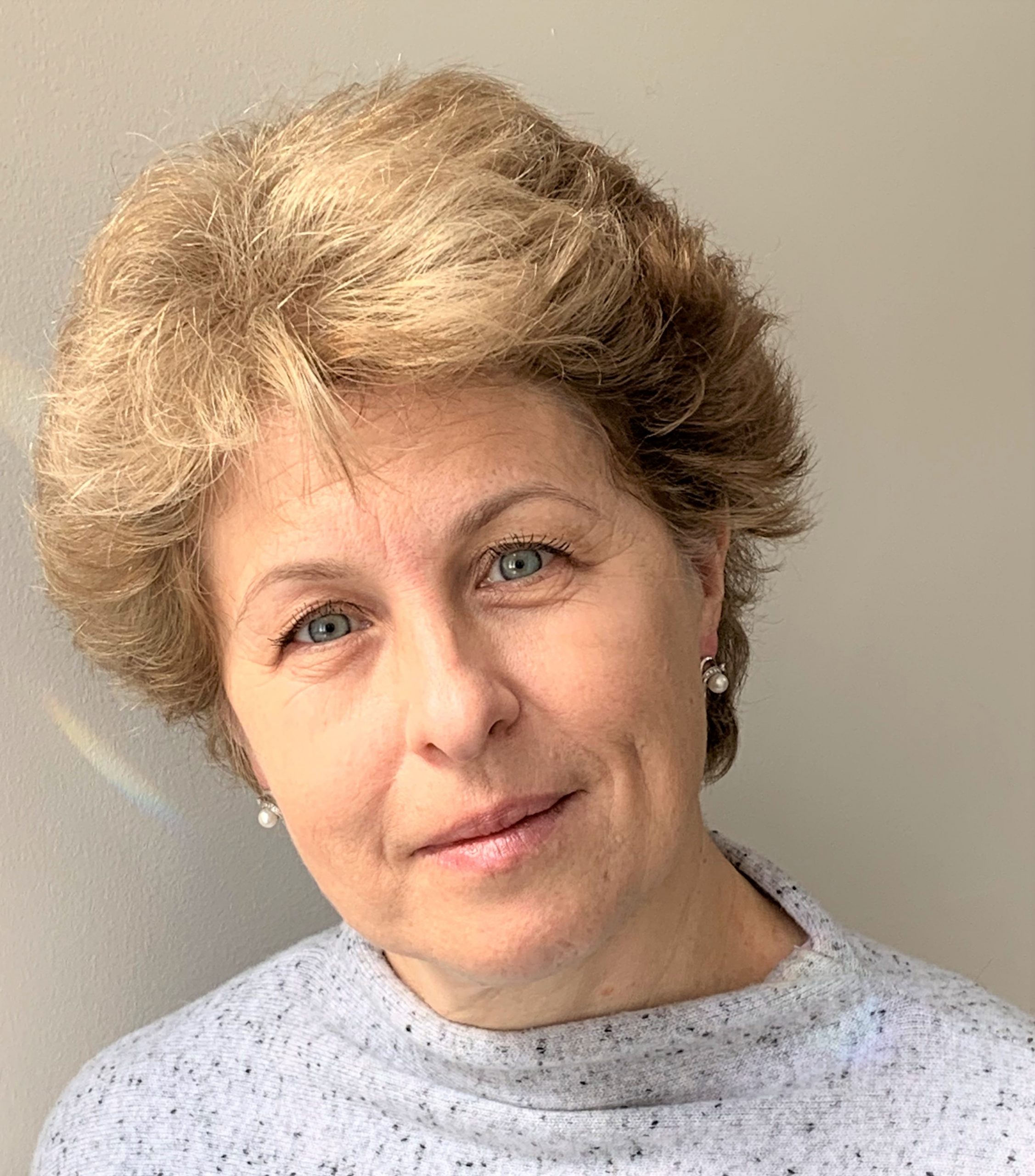 Maria Fedorova, PhD
Corteva Agriscience
Global Regulatory Leader for Enabling Technologies

Maria Fedorova, PhD
Dr. Maria Fedorova is the Global Regulatory Leader for Enabling Technologies at Corteva Agriscience.  Maria has over 30 years of expertise in plant molecular biology, and 20 years of her career has been with the seed industry.  One of Maria's key focus areas is CRISPR genome editing. Maria is an expert on global regulatory policies for genome editing.  She leads Corteva's regulatory strategies to advance genome-edited crops through the R&D pipeline and enable their regulatory clearance. Externally, Dr. Fedorova interacts with global regulatory authorities, seed industry, company collaborators, scientific community, other external stakeholders to accelerate understanding of new genetic technologies, facilitate development of science-based regulations, and promote public acceptance of plant breeding innovations. Maria chairs the Plant Breeding Innovations technical expert team at CropLife International and is an elected Laureate at Corteva R&D organization.  Maria received a Ph.D. degree in microbiology & genetics from the Institute of Agricultural Microbiology in St. Petersburg, Russia and completed two postdoctoral research fellowships: at the University of Minnesota and with DuPont Pioneer R&D organization.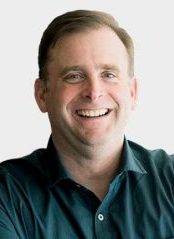 Chris Harbourt, PhD
IndigoAg
Chris Harbourt, PhD
With more than 25 years in leadership positions at the intersection of science, agriculture, engineering, and business, Chris leads Indigo's efforts to leverage science and digital technology to measure and translate the impact of farmers' sustainability efforts into new profitability opportunities.
As the company's first CSO, Chris drives business strategy across the company, guiding Indigo's research, external affairs, and strategic partnerships to advance understanding of agriculture's potential as a climate solution. He is charged with further developing Indigo's partnership across the ag ecosystem and incubating new business concepts.
Most recently, Chris served as Global Head of Carbon, where he oversaw Indigo's development of the industry's first scalable, high quality, and scientifically rigorous carbon credit program for farmers. He first joined the company in 2019 as a Vice President, where he was responsible for guiding Indigo's Product and Engineering teams in the development of digital agronomic tools.
Prior to Indigo, Chris served as CEO of AirScout and co-founder and CEO of Agrible. He is a Board member for Brandt, Greene, and Rantizo, an advisor to venture firms and M&A advisories, and actively invests in ag tech as the managing partner of Hatch Ag Group.
Chris holds a B.S. in Biological Systems Engineering from Virginia Tech and a Master and PhD in Agricultural Engineering from the University of Illinois Urbana-Champaign where, since 2009, he has served as adjunct faculty for the Crop Science and Ag & Bio Engineering departments helping students on paths to entrepreneurship in agriculture.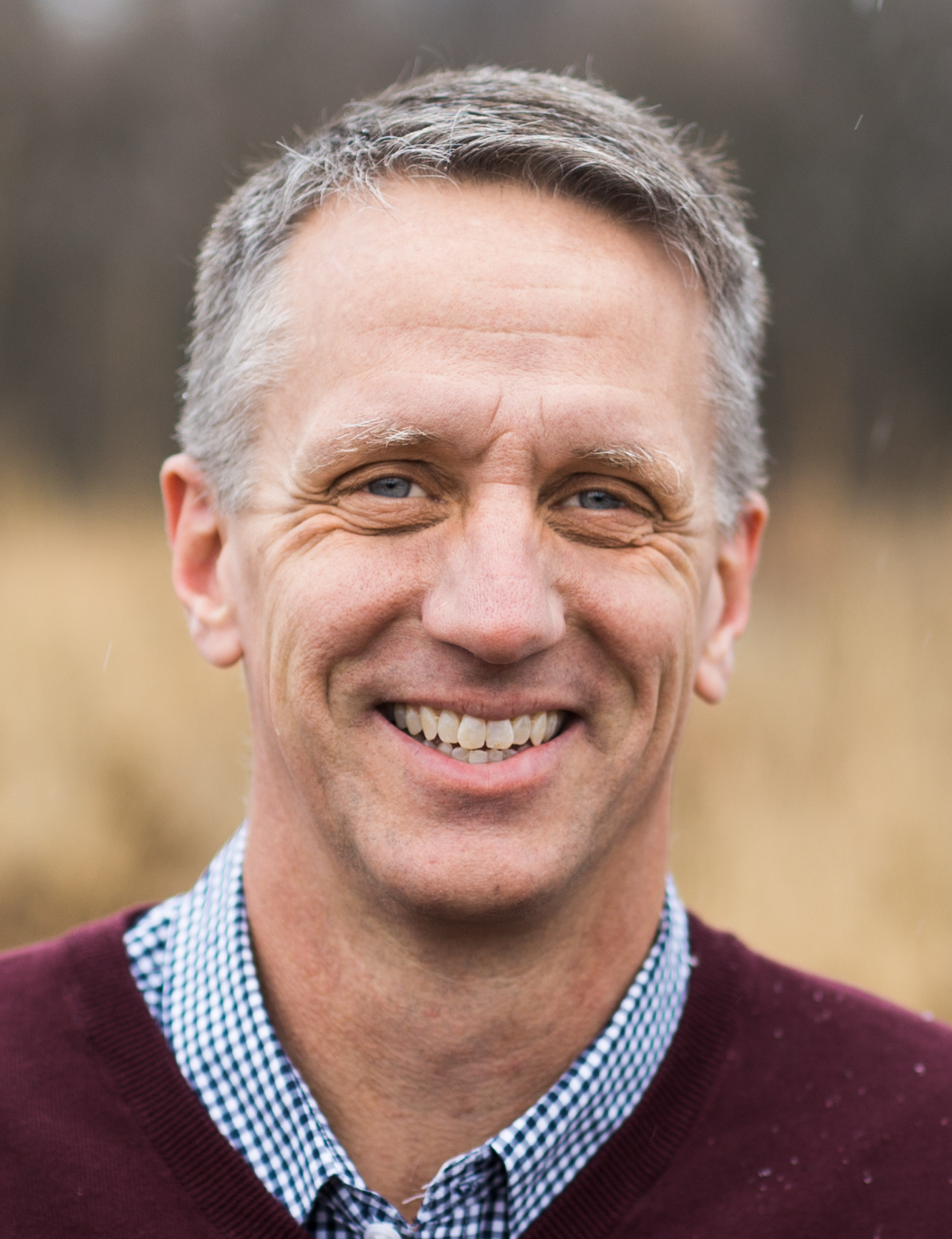 Todd Krone, PhD
PowerPollen
Chief Executive Officer
Todd Krone, PhD
Dr. Todd Krone is the Founder and CEO of PowerPollen®, a Des Moines based biotech company that is improving pollination in important crops to enhance global food security.  Prior to forming PowerPollen® in 2015, Todd had a 20-year career in research & development in the seed and biotech industry, including leadership roles at Bayer and Corteva.  In these roles, Todd helped apply innovations and biotechnology to improve crop productivity.  He led research and commercialization teams for many of the biotech traits currently on the market that are improving the productivity of farmer's around the world.  Todd holds a Ph.D. in plant genetics from the University of Minnesota.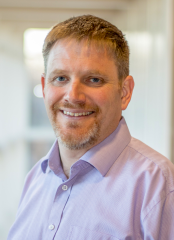 Bobby Martens, PhD
Iowa State University
Supply Chain Management
Associate Professor
Bobby Martens, PhD
Bobby Martens is an Associate Professor of Supply Chain Management in the College of Business at Iowa State University.  He earned his Ph.D. from the Purdue University and MS and BS degrees in Agricultural Economics from North Dakota State University.  His primary research interests are supply chain network design, domestic transportation and supply chain risk. Engaged scholarship – working directly with companies to produce industry-relevant academic scholarship – is a central theme in his recent research.  Recent research includes supply chain design in the bio-economy, the effects of rate age and shipper practices on transportation rates and a decision tool for small-scale African seed entrepreneurs.  Martens published articles in top supply chain journals such as Decision Sciences Journal and Journal of Business Logistics.  In addition to teaching an undergraduate Strategic Supply Chain Management Capstone course, he is involved in Iowa State University's Masters in Seed Business and Technology program and is a member of the Iowa State University MBA Core Teaching Team.  Prior to earning his Ph.D., Martens worked as an account manager at Schneider Logistics.  He is an active member of the Council of Supply Chain Management Professionals.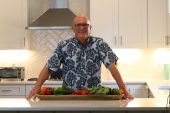 John Purcell, PhD
Unfold Bio
John Purcell
John Purcell, Ph.D., is Chief Strategy Officer and former President and CEO of Unfold Bio. He has dedicated his life to helping farmers safely and sustainably grow food using less of the earth's natural resources. In his current role at Unfold, John is continuing this same mission to improve the food ecosystem with more sustainable, fresher, and better-tasting fruits and vegetables. During his time at Bayer and Monsanto, John led programs designed to breed and cultivate fruits and vegetables that farmers love to grow and consumers love to eat. His earlier work led to innovations and diverse technologies for important global crops including corn, cotton, and wheat.  John is also part owner of a family ranching operation in Lolo, Montana.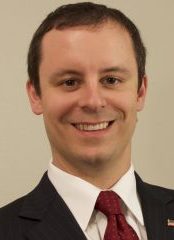 Jim Schweigert
Gro Alliance
Jim Schweigert
Jim, a third-generation seedsman, is the president of Gro Alliance, the largest independently-owned contract corn and soybean seed production company in North America.  The company is also a leader in custom corn breeding and seed corn nursery services in the US and in Chile where it operates through its joint venture, CIS Alliance.  He also serves as a board advisory for ZeaKal.
Having worked for corporate public relations firms in Minneapolis, Chicago and Atlanta after growing up in the family seed business, Jim's unique background and experience make him one of the seed industry's leaders in innovation.
Jim was honored as the 2009 recipient of Seed World magazine's "Future Giant" and served as the regional vice president to Canada for the executive board of the American Seed Trade Association and Canadian Seed Trade Association from 2009-2015 and again from 2017 to present and is the current 1st vice chair.  Jim also served as the chair of the non-profit, Seed Programs International from 2012-2016 and continues to serve on its board of directors.
Jim has a BA in public relations from the University of Minnesota and an MS in seed technology and business from Iowa State.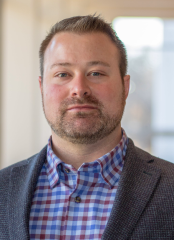 Jim Summers, PhD
Iowa State University
Management
Associate Professor
Jim Summers, PhD
Jim Summers is the Max J. Wortman, Jr. professor and associate professor of management at Ivy College of Business at Iowa State University. He earned his Ph.D. at Florida State University in organizational behavior and human resources management. He has taught courses on contemporary leadership, negotiation, organizational behavior, and human resource management across undergraduate, MBA, and doctoral levels. Jim was awarded the Junior Faculty Research Award from the College of Business in 2014 and Exemplary Faculty Mentor Award in 2017. His research interests include team structure and change, social influence processes including political skill, stigma and status, the nature of work relationships, and executive work design. Jim has published his work in the Academy of Management Journal, Personnel Psychology, Organizational Behavior and Human Decision Processes, Journal of Management, Journal of Organizational Behavior, Journal of Occupational and Health Psychology, Journal of Vocational Behavior, and the Human Resource Management Review.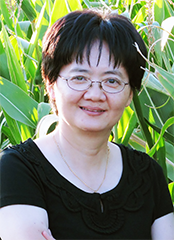 Kan Wang, PhD
Iowa State University
Global Professor, Biotechnology
Co-Director of the Crop Bioengineering Center
Kan Wang, PhD
Professor Kan Wang graduated with her BS in Biochemistry from Fudan University in Shanghai, China. She was sponsored first by the Chinese government then by the Rockefeller Foundation to conduct graduate study under the supervision of Drs. Marc Van Montagu (2013 World Food Prize Laureate) and late Jeff Schell in Ghent University, Ghent, Belgium, the first group that discovered and engineered Agrobacterium tumefaciens for plant genetic transformation. Her PhD study and postdoctoral research were focused on the molecular mechanisms of the T-DNA transfer from Agrobacterium tumefaciens to plant cells. She is regarded as one of the pioneers in understanding the mechanism of DNA transfer from Agrobacterium to plants (Wang et al., Cell, 1984; Science 1987), a fundamental knowledge that became the corner stone for building of tools for plant genetic transformation. Dr. Wang spent 7 years in ICI seeds (now Syngenta) as a project leader in genetic transformation of corn and soybean. In 1996, she took a position at Iowa State University and established the first public crop transformation facility, which provides genetic transformation services of corn, soybean, and rice for the research communities. Her current research interests include exploring novel plant genetic transformation and genome editing technologies, investigating CRISPR off-target activities and understanding the functional roles of Agrobacterium non-coding RNAs.
Dr. Wang is a Global Professor of Biotechnology in the Department of Agronomy, and Co-Director of the Crop Bioengineering Center at Iowa State University. Dr. Wang was the winner of 2015 Iowa Women of Innovation Awards for Research Innovation and Leadership for her soybean transformation method. This invention also earned her 2017 Iowa State University Award for Achievement in Intellectual Property. Dr. Wang is a fellow for the Society of In Vitro Biology.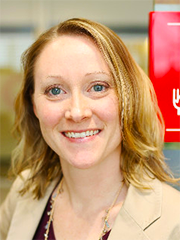 Keri Carstens, PhD
Jord BioScience
Chief Operating Officer
Keri Carstens, PhD
Dr. Keri Carstens is Chief Operating Office for Jord BioScience, where she leads Jord's product development, operations and commercial efforts. Keri grew up on a farm, continues to farm, and has devoted her career to delivering safe, sustainable solutions that benefit farmers globally. Prior to Jord, Keri spent 14 years at Corteva Agriscience, where she led global regulatory strategy, served on the leadership team to build and launch Corteva's seed applied technologies and biologicals businesses, and held key roles in regulatory science and program management. In 2019 she was recognized as a Laureate in Corteva's R&D organization, one of the company's highest honors for scientists. She is a recognized industry leader, having served as Chair of the American Seed Trade Association's Seed Treatment & Environment Committee, and served in steering roles for the Honey Bee Health Coalition and Entomological Society of America. In addition, Keri holds adjunct graduate faculty status at Iowa State University, where she mentors graduate students and co-teaches in regulatory toxicology and pesticides courses. Keri grew up on a farm near Grinnell, Iowa, and earned her B.A. in Biology and Education from Wartburg College, and her M.S. and Ph.D. in Toxicology and Entomology from Iowa State University.  She and her husband, Jeff, have three daughters and the family enjoys their small farm that includes row crops and pollinator habitat outside of Ames, IA.
Jeff Daniels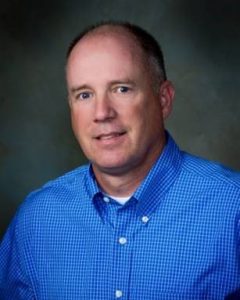 Global Seed Applied Technologies (SAT)
Technical Services Lead
Corteva AgriScience
Jeff Daniels
Global Seed Applied Technologies (SAT)
Technical Services Leader
Corteva AgriScience
Jeff Daniels, Global Seed Applied Technologies (SAT) Technical Services Leader, is responsible for leading a team, with members in U.S., Canada, Brazil, France, Singapore, India, and China, to use a technical skillset to help achieve and support product sales of industry leading SAT portfolio.  An important portion of this is dedicated to launch the Centers for Seed Applied Technologies (CSAT) Network.
Jeff joined Corteva in 2009 and has had various late-stage technical roles within the SAT team.  Jeff earned his BS degree in Animal Science and MS degree in Plant Pathology, both from Iowa State University.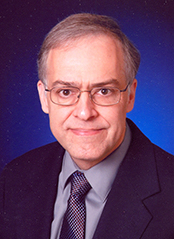 Alan Gaul, MS
Iowa State University
Seed Conditioning Specialist

Alan Gaul, MS
Alan Gaul is the seed conditioning specialist at the Iowa State University (ISU) Seed Science Center. He is a northeast Iowa native and a graduate of the ISU Agricultural Engineering program.  His experience includes student work with the ISU Ag Engineering grain quality program and later with the ISU Seed Science Center.  Subsequent work included 22 years in seed related machine development, plant design, and project management with Seed & Grain Systems and later AEC Enterprises near New Virginia, Iowa. His responsibilities at Iowa State University include coordinating extension seed conditioning workshop and laboratory programs and conducting research on seed conditioning topics. He has run the seed conditioning research and teaching program since late 2005, as well as coordinated the summer workshops for 12 seasons. He has worked extensively with multiple academic programs, including the ISU online Seed Technology and Business graduate program STB-539 course and lecture/lab sessions for courses in Agricultural and Biosystems Engineering (ABE), Agronomy, Plant Pathology, and Horticulture.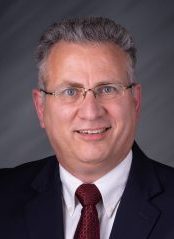 Jeff Johnson
Benson Hill Seeds
Jeff Johnson
Jeff grew up on a diversified crop and livestock farm in Southeastern Iowa. Jeff expanded his agriculture experience by working on a local dairy farm, driving detasselling machines at a seed production facility, as well as certifying hybrid seed fields for export for the Iowa Crop Improvement Association (housed on the ISU campus).
Jeff received his Bachelor of Science degree in Agriculture Education from Iowa State University, with focus on animal nutrition and row crop production.  Jeff taught high school vocational agriculture and served as the local FFA chapter advisor for three years in Northwest Iowa, before returning to Iowa State to work on a Master's program in Agriculture Education focused on international agriculture development, with a minor in Economics and an emphasis in Latin American Studies. Jeff served on the University Extension staff with 4-H and youth agricultural programs and studied Spanish intensively in Costa Rica, and is now bi-lingual. In 2010, Jeff was a Distinguished Alumni recognized for membership in Gamma Sigma Delta honor society.
Post graduate school, Jeff invested his career in the agricultural seeds business. He  joined Pioneer Hi-Bred International, Inc. where he spent 19 years in various roles, with major accomplishments including developing much of the sales training curriculum, managing the sales call transformation to include laptop computers paving the way for proposal and field-by-field selling, and leading a team studying best-in-class distribution models around the world. Jeff's spent four years living in South Africa developing a 4P marketing department as the Africa Regional Marketing Manager. He later served as a go-to-market specialist across Latin America, Africa and Asia Pacific supporting the design and development of country sales teams. Jeff capped his career at Pioneer in Industry Relations providing outreach on new biotechnology traits coming to market.
Jeff joined Syngenta in 2010 as the NK Seeds Key Account Manager working with their largest national seeds retail account, Winfield Solutions. Later, as Head of Strategy and Growth for the Dealer Channel, he led the development of a new go-to-market strategy that resulted in a 70% turnover of their channel, launch of over 300 new start up seed businesses, and four consecutive years of market share growth. Jeff took direct line management responsibility as the Western Region Sales Manager leading a team of 650 people across Iowa, Minnesota, Nebraska, South Dakota, Kansas, Colorado and Wyoming. After Syngenta separated their seed and crop protection businesses, Jeff led the customer and sales services teams across their seed channels.
Jeff joined Benson Hill in September of 2019, serving as President of Benson Hill Seeds, a subsidiary of Benson Hill. His role expanded in 2020 to corporate Vice-President Grower Supply Chain and entails oversight of everything from the handoff of new varieties from research to the handover of grain to Benson Hills crush facilities.
Jeff and his wife Mary Kay live in Johnston, Iowa. They have five children, three of which have attended Iowa State University, including their youngest, a junior majoring in business. They are active in their local church, and enjoy cooking and travelling. Jeff is a voracious reader and budding wine sommelier, with a passion for changing the relationship and experience between growers and agribusinesses, as well as mentoring early and mid-career professionals.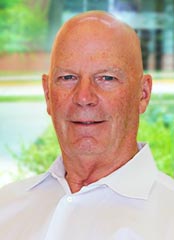 Greg Lamka, PhD
Retired, over 40 years experience in seed
Greg Lamka, PhD
Greg Lamka has over 40 years experience in the seed industry. During the first half of his career he was employed at several small seed companies and then spent 22 years at DuPont Pioneer before retirement. He acquired domestic and international experience through the multiple positions held: soybean seed production manager, director of soybean breeding, global quality assurance manager (germination & seed purity), global phytosanitary regulatory manager, and global seed treatment strategy manager.
Additionally he has served the seed industry at large through numerous committees and other roles: chair person, Board of Directors of the Iowa Seed Association; long time active member of the American Seed Trade Association Phytosanitary Committee and the Seed Treatment & Environment Committee; chairperson, International Seed Federation Seed Applied Technology Committee; active member of the ISF phytosanitary committee, and member of the International Seed Federation Board of Directors. Greg also served as a long time member of the Iowa State University College of Agriculture & Life Science Dean's advisory committee. Greg has been recognized for his efforts through the DuPont Engineering Excellence Award, ASTA President's Distinguished Service Award, Iowa Seed Association Distinguished Service Award, and the American Phytopathological Society's Excellence in Industry Award. Greg was raised on a small grain and dairy farm in NE Iowa. He attended Iowa State University where he received a BS in agronomy and a MS & PhD in plant pathology for his studies on seed borne diseases.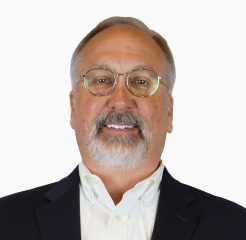 Pat Miller
American Seed Trade Association (ASTA)
Director, State Affairs
Pat Miller
Pat Miller is a 40-year veteran of ag industry policy and has been the Director of State Affairs of the American Seed Trade Association since 2007.  Prior to that he owned an association management company with clients including the Texas Agricultural Chemical Association, Texas Ag Industries Association, Texas Plant Protection Conference, and other agriculturally based trade associations.  His primary focus within ASTA is the coordination of the association's outreach within the states to monitor and affect seed-related initiatives.  This includes assistance with legislative, regulatory and grassroots activities. His portfolio includes treated seed, hemp seed, grass and turf seed, native seed (cover crops, conservation, restoration), forages, weeds, seed labs and biostimulants.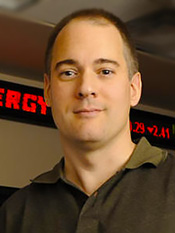 Travis Sapp, PhD
Iowa State University
Finance
Associate Professor
Travis Sapp, PhD
Dr. Sapp received both a B.S. and M.S. in Economics from Iowa State University. He then earned a Ph.D. in Finance at the University of Iowa, and joined the faculty in the Department of Finance at Iowa State in 2001. His research examines issues surrounding mutual fund performance, the going public decision of firms, small firm finance, asset volatility modeling, and risk management. He has been cited repeatedly in The Wall Street Journal as an expert on mutual funds, and is occasionally called upon to provide financial commentary by local television and print media. In addition to finance research, Dr. Sapp has a passion for teaching finance and mentoring students. He has designed and taught over a half dozen classes, most of them new to the Iowa State curriculum, and has served on numerous masters and doctoral thesis committees in Economics, Engineering, Seed Science, and Statistics. Dr. Sapp also serves as the Director of Graduate Education for the Department of Finance, overseeing the Master of Finance program.
Stephen Smith, PhD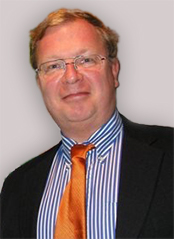 Iowa State University
Agronomy, Affiliate Professor
DuPont-Pioneer

Stephen Smith, PhD
Affiliate Professor, Agronomy;
Visiting Scientist, Seed Science Center
Dr. Smith (B.Sc. University of London), M.Sc. (Conservation of Plant Genetic Resources) and Ph.D. (Evolution of Maize), University of Birmingham (England). Research interests include genetic diversity, issues related to germplasm access and benefit sharing, use of morphological and molecular data for variety identification, demonstrating the importance of sustainable use of genetic diversity to improve agricultural productivity, pedigree analysis of crop varieties and intellectual property protection. Responsibilities include technical support to secure Pioneer's intellectual property rights and to demonstrate the important role of plant genetic resources in plant breeding. Dr. Smith serves on intellectual property committees of the American Seed Trade Association (ASTA), the International Seed Federation (ISF), and the Biotechnology Industry Organisation (BIO). He is a Fellow of the Crop Science Society of America and received the 2005 ASTA Chairman's Distinguished Service Award for service to the industry in the field of intellectual property protection. Dr. Smith is a Board member of Bioversity International (previously the International Plant Genetic Resources Institute) of the CGIAR, the National Council of Commercial Plant Breeders, a member of the advisory council of the Bioethics Program and Iowa State University, and a member of a CropLife International team focusing on germplasm access and benefit sharing. He recently represented industry through the International Chamber of Commerce at a technical expert meeting of the Convention on Biological Diversity. He chairs the Pioneer DuPont Genetic Resources Issues Team, a group that was instrumental in securing a $1m contribution to the Global Crop Diversity Trust. He has published around 100 peer reviewed scientific papers. He is also Chair of the Orchestra Board of the Des Moines Symphony Orchestra.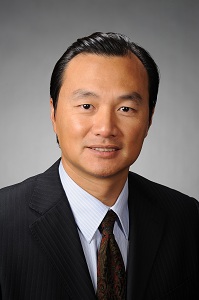 Lie Tang, PhD
Iowa State University
Professor
Agricultural Biosystems Engineering
Lie Tang, PhD
Dr. Lie Tang is a professor in the department of agricultural and biosystems engineering at Iowa State University (ISU). He has also been a faculty scholar of the Plant Sciences Institute at ISU since 2015. Dr. Tang's research program has been concerned with agricultural automation, sensing, optimization, machine intelligence, and robotics. He also founded a startup business called FieldRobo LLC and commercialized the world's most accurate high-throughput Plant Stand Analyzer (PSA).
 Dr. Tang has many years of international research experience in Europe and US. He has developed an advanced real-time machine vision system for automated behavior monitoring for group-housed pigs in KULeuven (Belgium). During his PhD study he developed a sensing and control system for variable rate and selective weed control. He also developed an automated sensing system for corn plant spacing measurement for Deere Company. While he was on faculty in both Denmark and the Netherlands, he has been working on agricultural robotics and intelligent systems. Dr. Tang is currently continuing his research in developing advanced sensing, optimization and robotic technologies for agricultural production systems in 21st century.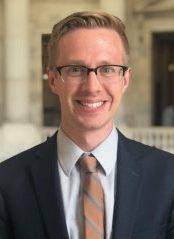 Jake Westlin
National Association of Wheat Growers (NAWG)
Jake Westlin
In October 2019, Jake joined NAWG as its Government Relations Representative and was promoted to Vice President of Policy and Communications in 2021. He comes to NAWG with North Dakota experience, from interning for U.S. Senator Conrad (D-ND) and being a Legislative Correspondent and Legislative Aide to U.S. Senator Heitkamp (D-ND). Jake brings a fundamental understanding of the Hill to NAWG. From his time at Forbes Tate Partners as a research and policy analyst, Jake has an extensive background in agriculture, public lands, as well as food and nutrition policy. He received a Bachelor of Arts in Political Science from the University of North Dakota in Grand Forks, ND.