Introduction to the Seed Industry
STB/AGRON 535 XW
Seed Technology & Business
Semester: Summer 2021
Credit Hours: 1*
Start Date:
Delivery Method: Online – CANVAS.
*If you attended the STB Seed Science & Technology week-long short course, this intro course requirement may be waived. Email seedgrad@iastate.edu for the details.
Course Description: 
This introductory course is a quick overview of the academic program and the seed industry. It describes how the STB program components relate to the seed industry scope; the role of the seed industry in global agriculture and society;  public and private institutions involved in seed research, development, and regulation; quality management for seed products. Current issues including industry consolidation, ethical and economic issues related to biotechnology, and incorporation of digital technology in the seed business will be discussed by course instructors and guest lecturers from the seed industry.
Course Restrictions:
Enrollment in this course is restricted to graduate students in the Seed Technology & Business (STB) online master's degree program. Please email seedgrad@iastate.edu or call 515.294.9137 if you are not an STB graduate student, special enrollment permission may be granted under certain circumstances.
Course Instructor:
Gary Munkvold
munkvold@iastate.edu
515-294-7560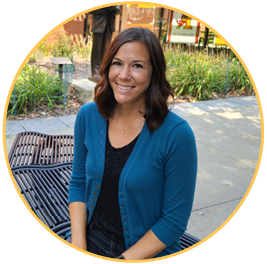 Lori Youngberg
Seed Technology & Business
Graduate Program Coordinator
seedgrad@iastate.edu
515.294.9137