STB/AGRON 547 XW
Seed Technology & Business
Semester: Summer 2021
Credit Hours: 2
Start Date: 
Delivery Method: Online – CANVAS
Course Description: 
Introduction to crop production principles for the basic agronomic crops; includes introductory concepts of plant, soil, tillage, and pest control; the basic growth requirements of plants; the function plants and crop communities; planting, flowering, and maturity dates; optimum spacing of plants; control of fertilization; and environment and managing factors that influence yield and seed quality. The topics of fertilization, development, maturation, pathology, and deterioration are applied to seed production. Field management principles are presented: matching production and planting plans to drying and receiving capacity; choosing locations and growers, and managing field production.
This course on crop improvement includes basic genetics and application of biotechnology to cultivar improvement: applicable molecular biology, gene identification, DNA manipulation, the creation of vectors, cell and callous culture, transformation, selection of events, regeneration of plants, testing of events, creation of DNA markers, sequencing, and functional genomics. The course will address the statistical analysis of variance as an introduction to variance components which will be used in the study of heritability. The course includes the basic principles in the classical genetic improvement of crop plants and methods of cultivar development in self-pollinated and cross-pollinated crop species.
Course Restrictions:
Enrollment in this course is restricted to graduate students in the Seed Technology & Business (STB) online master's degree program. Please email seedgrad@iastate.edu or call 515.294.9137 if you are not an STB graduate student, special enrollment permission may be granted under certain circumstances.
Course Instructor:
David Dornbos
dld9@calvin.edu
515-294-9137
Future Semesters: Summer 2022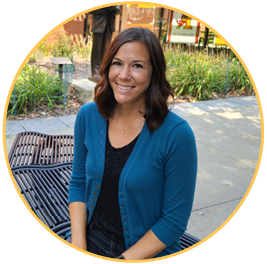 Lori Youngberg
Seed Technology & Business
Graduate Program Coordinator
seedgrad@iastate.edu
515.294.9137