STB/BUSAD 507 XW
Seed Technology & Business
Semester: Fall 2021
Credit Hours: 2
Start Date: 
Delivery Method: Online – CANVAS
Course Description: 
Will teach understanding human behavior in organizations, and the nature of organizations from a managerial perspective. Special emphasis will be placed on how individual differences, such as perceptions, personality, and motivation, influence individual and group behavior in organizations and on how behavior can be influenced by job design, leadership, groups, and the structure of organizations.
The objectives of the course are: understanding the value of science in studying human behavior in organizations; investigating individual differences in order to better understand your own behavior and the behavior of others in organizations; exploration of means to manage individual differences in order to influence behavior in organizations; looking at basic organizational processes and how they affect behavior in organizations; accepting tolerance for ambiguity in situations where best practice has not yet been determined; and understanding why, and how, people are an organization's greatest asset.
Course Restrictions:
Enrollment in this course is restricted to graduate students in the Seed Technology & Business (STB) online master's degree program. Please email seedgrad@iastate.edu or call 515.294.9137 if you are not an STB graduate student, special enrollment permission may be granted under certain circumstances.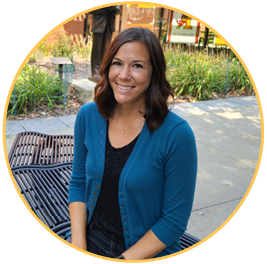 Lori Youngberg
Seed Technology & Business
Graduate Program Coordinator
seedgrad@iastate.edu
515.294.9137