STB/BUSAD 508 XW
Seed Technology & Business
Semester: Summer 2021
Credit Hours: 3
Start Date: 
Delivery Method: Online – CANVAS
Course Description: 
The primary goal of this course is to provide a survey of the fundamental topics in finance and accounting. The course will also provide the student with the technical knowledge to utilize financial accounting information in support of business decisions.
The accounting portion of the course will cover seed industry financial statements, corporate governance issues, e.g., Sarbanes-Oxley, financial statement analysis, and valuation of seed firms. Students will be required to evaluate financial statements of publicly-traded seed or other agriculture-oriented firms. Additionally, critical issues that confront financial reporting in the industry will be addressed. The financial portion of the course will show students how to apply the valuation, risk analysis, and other financial analysis techniques used to make and evaluate the major financial decisions facing the firm. These decisions revolve around two questions: 1) Which of many possible investments should the firm undertake (the investment or capital budgeting decision) and 2) How should the firm finance its investments (the financing or capital structure decision). Students will estimate the costs of the different capital components in order to determine the cost of capital for a project.
The financial section of the course will begin by familiarizing students with the basic tools and techniques used in financial management. It will then cover stock and bond valuation and use this process to introduce the process of estimation of the cost of capital. In the cost of capital segment, it will also discuss financing decisions. Finally, students will learn how to make the most important decisions facing the firm — the firm's investment decisions, capital budgeting. Students will assess and use the primary capital budgeting methods to evaluate proposed investments.
Course Restrictions:
Enrollment in this course is restricted to graduate students in the Seed Technology & Business (STB) online master's degree program. Please email seedgrad@iastate.edu or call 515.294.9137 if you are not an STB graduate student, special enrollment permission may be granted under certain circumstances.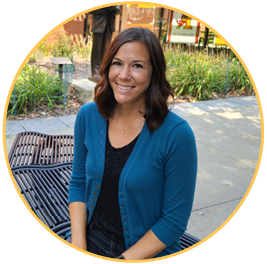 Lori Youngberg
Seed Technology & Business
Graduate Program Coordinator
seedgrad@iastate.edu
515.294.9137