International Seed Business Practices, Policies, & Regulation
STB/BUSAD 509 XW
Seed Technology & Business
Semester: Summer 2022
Credit Hours: 3
Start Date: 
Delivery Method: Online – CANVAS
Course Description: 
The course focuses on regulatory environments shaping an organization's business strategy; the role of certification schemes in the facilitation of trade; and national quality regulation including truth in labeling, variety registration, certification (germination, physical purity, genetic identity, genetic purity, and moisture content). It emphasizes the difference between process standards and output tests; process improvement; and product liability. In the area of biosafety regulations, it includes restricted testing, food safety, commercial seed use.
Students will be introduced to the ethical basis of the use and regulation of biotechnology. Students will understand the conventions facilitating international trade: OECD, ISTA, the WTO, Technical Barriers to Trade, Sanitary and Phyto-Sanitary Agreements; and the conventions restricting trade: International Plant Protection Convention, Convention on Biodiversity and the Cartegena Protocol, CODEX. Students will understand the precautionary principle and its relation to the WTO trade agreements.
Special attention will be given to intellectual property protection: trademarks; industrial secrets and contract law; plant breeders' rights and UPOV; patent protection for varieties; patent protection for genetic information; patent protection for biotech processes; and the impact of IP protection on variety development, variety testing, and the dissemination of performance information by businesses. The appropriate roles of public and private research and extension will be discussed.
The international business segment will focus on cultural, financial, economic, social, environmental, political, and legal environments shaping an organization's international business strategy. Topics pertain to entry and repatriation of people, firms, goods, services, and capital.
Course Restrictions:
Enrollment in this course is restricted to graduate students in the Seed Technology & Business (STB) online master's degree program. Please email seedgrad@iastate.edu or call 515.294.9137 if you are not an STB graduate student, special enrollment permission may be granted under certain circumstances.
Course Instructors:
Ryan Bhattacharyya
rb1@iastate.edu
515-294-7558
Greg Lamka
gllamka@iastate.edu
515-294-1741
Future Semesters: Summer 2023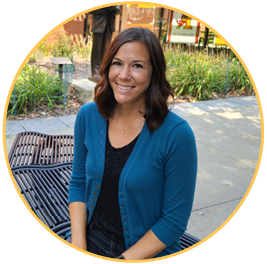 Lori Youngberg
Seed Technology & Business
Graduate Program Coordinator
seedgrad@iastate.edu
515.294.9137