Seed Business Management
Webinar Schedule

Jim Schweigert
Gro Alliance, President
Jim, a third-generation seedsman, is the president of Gro Alliance, the largest independently-owned contract corn and soybean seed supply chain solutions company in North America.  Gro Alliance has seed nursery operations in Chile, through its joint venture, CIS Alliance.  It also launched…
Achieving Differentiation in the Seed Industry
Differentiation is a part of every company's strategy.  But how do seed companies achieve that differentiation?  In this session, I examine how multi-national, multi-brand seed companies present their brands and compare that with independent companies.  I also talk about the various corn market segments and examine the opportunities in niche markets.

Janae Brady
Government Affairs (ASTA)
Janae Brady is currently the Senior Director, Government Affairs for the American Seed Trade Association. She previously served as staff for Chairman Pat Roberts (R-Kansas) on the Senate Committee on Agriculture, Nutrition, and Forestry where she advised…
Perspectives from Washington: Federal Policies and Potential Impacts on the Seed Industry
This presentation will focus on the outlook for federal ag policies in the Biden Administration and new Congress, and the potential impacts for seed companies.

WEDNESDAY, APRIL 07, 2021

Chad Hart, PhD
Professor of Economics, ISU
Chad Hart was born and raised in southwest Missouri and his parents raised a few cattle and operated a small meat locker. Chad received a B.S. in economics with minors in mathematics, history, and astronomy from Southwest Missouri State University in…
Market Outlook for 2022: Planning for the Seed We Need
In this session, we will explore the factors that shape global crop markets. We will dive into the supply and demand situation in various countries and regions, examine the pressures building on a variety of crop uses (feed, seed, and fuel), and outline the current projections for the 2021/22 and 2022/23 crop years.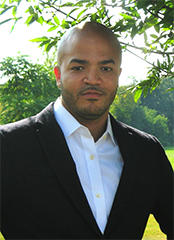 Ken Davis
GrowPro Genetics
A 2008 Graduate from The Ohio State University (B.S. Agribusiness and Applied Economics) and 2017 graduate of Iowa State University (M.S. Seed Technology & Business), Ken Davis has spent his entire career in the seed business. His experience includes managing portfolios for…
Seed Industry Awareness, Increasing Your Odds of Success
The inner workings of the seed marketplace are as dynamic as ever in 2021. This overview will depict ways that the people, products and local economics are connected to national seed industry trends. The focus of the session will define two specific correlations: How outside markets effect local seed buying patterns and navigating the network of opportunities with higher odds of success. If you are familiar with mapping a route to market strategy, this seed marketing analysis will add new layers to your plan which can separate your business from competition.


Bobby Martens, PhD
Supply Chain, ISU
Bobby Martens is an Associate Professor of Supply Chain Management in the Debbie and Jerry Ivy College of Business at Iowa State University. He earned his Ph.D. from Purdue University and MS and BS degrees in Agricultural Economics from North Dakota State University. His primary research interests…
Seed Supply Chains: Managing Disruptions, Uncertainty, and Customer Service
Long lead-times, uncertainty, and demanding customers make seed supply chains complex. This discussion will offer participants a few tools to use when considering seed supply chain management. Current supply chain trends related to the four webinars offered on April 5th, 6th, 7th and 8th will be addressed.