Creative Component
STB 599 XA
Seed Technology & Business
Semester: Final Semester
Credit Hours: 3
Final Presentation: Video-Conference or In-Person
Course Description:
The Seed Technology and Business (STB) MS degree requires a creative component. The creative component is the culminating project for the program, intended to be an in-depth application of the knowledge and skills acquired from the STB curriculum. The creative component can take many forms, but in all cases includes a written report based on research, library readings, or topics related to the student's area of specialization and approved by the student's Program of Study (POS) committee. Since a majority of our students are working professionals, the Creative Component is seen as a means of applying course content to projects related to their professional duties and career interests. Three credits of creative component work are required by the STB program, and the student must defend their creative component before his/her POS committee as part of the final oral exam. General requirements for the creative component are:
the project must show independence and creativity on the part of the student;
a written report must be developed for the project;
the project must be related to STB curriculum content and demonstrate the student's understanding of some aspects of STB course content in the context of the project topic;
the project must be approved by the student's POS Committee.
Examples of appropriate creative components include extensive literature reviews, field and laboratory research projects, and instructional modules for teaching or training purposes. We have examples of creative component projects that have been done in the past for your review. Because these creative component projects are STB program specific, they are available for viewing for students in the Seed Technology and Business graduate program only. Please email us at seedgrad@iastate.edu for more information about how to gain access to those.
Course Restrictions:
Enrollment in this course is restricted to graduate students in their final semester of the Seed Technology & Business (STB) online master's degree program. Please email seedgrad@iastate.edu or call 515.294.9137 for permission to register for this course.
Steps for planning and completing your creative component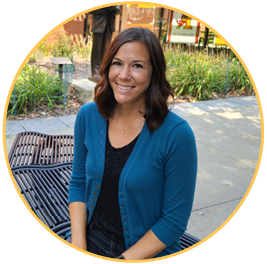 Lori Youngberg
Seed Technology & Business
Graduate Program Coordinator
seedgrad@iastate.edu
515.294.9137