If you are a professional working in the seed sector, the Graduate Program in Seed Technology and Business (STB) has been designed specifically with your needs in mind. The STB program offers a completely online, interdisciplinary Master of Science degree that provides you with current seed science and technology instruction along with essential courses in business management in a rigorous, integrated curriculum. The STB program also offers two online Graduate Certificates, one focusing on seed science and technology and the other on seed business management. In addition to the master of science and graduate certificates, the STB program hosts two, week-long short courses that take place at the Seed Science Center on the Iowa State University campus.
University Calendar Announcement:
Iowa State University courses will now begin Monday, August 17th, and dismiss on Wednesday, November 25th for the Fall 2020 semester. Classes will be held on Labor Day, Monday, September 7th. Please refer to the COVID-19 Fall Planning Page for further information.
To all of our STB students and families:
COVID-19 presents us with unprecedented challenges. It is requiring us all to modify personal behavior, to lessen our interactions in large groups and public places, to re-think how we work and how we deliver services, and to practice social distancing. If there is a silver lining, it is that the STB program is delivered to you completely online. And, although the STB faculty and staff at Iowa State University will generally be working remotely away from campus, the world we live in today allows us to continue communications through CANVAS and email with little foreseeable disruption.
We want to take a minute to express our gratitude for you, our hard-working students. We wish you and your family the very best and hope you stay healthy and safe through this time! Please don't hesitate to reach out to us if you have any questions, concerns, or if you just need to chat. There are new developments every day and we are here to help you through it all. You can find more university-related announcements concerning COVID-19 here: https://web.iastate.edu/safety/updates/covid19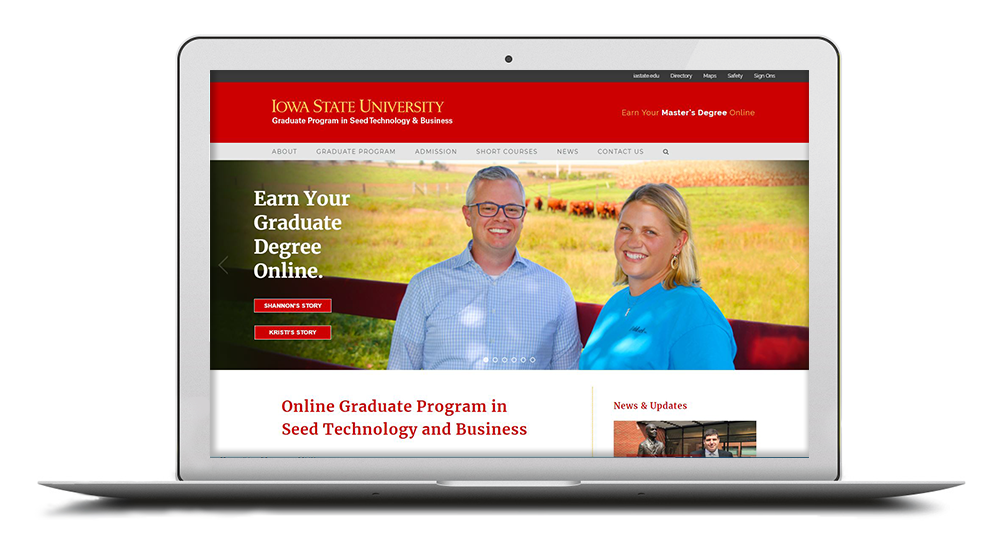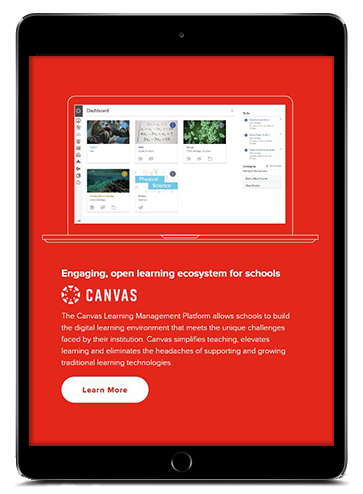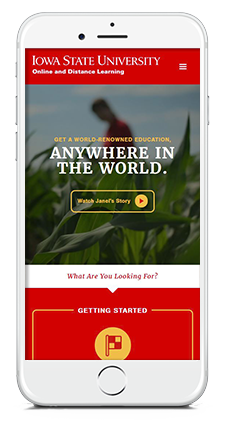 You can earn your master's degree entirely online. The Graduate Program in Seed Technology and Business was expressly designed to fit the lives of busy working professionals; the majority of our graduate students work full-time in the seed industry. The STB courses are offered on a rotating basis and can be completed in as little as 3 years.   LEARN MORE...
You truly can advance your career potential from just about anywhere. Because our STB master's degree program can be completed entirely online, you can learn from wherever you are and whenever your schedule allows. For more than 12 years, we have successfully delivered the online STB graduate program at Iowa State University to students from over 22 states and 13 countries.  LEARN MORE…