Graduate Certificates in Seed Technology and Business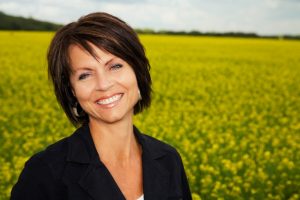 A graduate certificate provides a mechanism for bestowing formal recognition of focused graduate study in a specialized area that is less comprehensive than required for a master's degree. At Iowa State University, a graduate certificate may be earned either before, after, or concurrently with the masters or doctoral degree. As such, the standards of admission and the standards to which a certificate student is held are equivalent to those expected of a master's student. We offer two graduate certificates out of the Graduate Program in Seed Technology and Business, the Seed Science and Technology Certificate and the Seed Business Management Certificate. Information about both certificates is listed below.
The Seed Science and Technology Graduate Certificate offers graduate-level study in the science and technology used in the seed industry. This certificate is oriented toward students who want to understand the technical side of this industry so that they can better apply their current knowledge, skills, and experience. Topics include seed production and use, plant breeding, and plant biotechnology. The certificate capstone course in Quality, Production and Research Management addresses special aspects of operational management of the technical side of the business.
The Seed Business Management Graduate Certificate offers graduate-level study in management and leadership skills. The certificate is geared to enable students to better serve seed and agricultural biotechnology businesses and regulatory agencies, as well as their customers and their stakeholders, in an increasingly complex environment. Students will learn business analysis skills, the creation of seed value in market economies, and how to evaluate the impact of government regulation on the delivery of value to customers. The introductory course will introduce certain economic and ethical topics that are useful in the understanding of seed and biotechnology regulation and policy, while regulatory issues will be considered in the capstone course on Seed Trade, Policies and Regulation.
Admissions Procedures
Similar to our master of science candidates, we will require certificate candidates to fill out an application for admission and submit a resume and essay. See our Admissions for more information.