How Online Learning Works
Canvas – Online Course Delivery System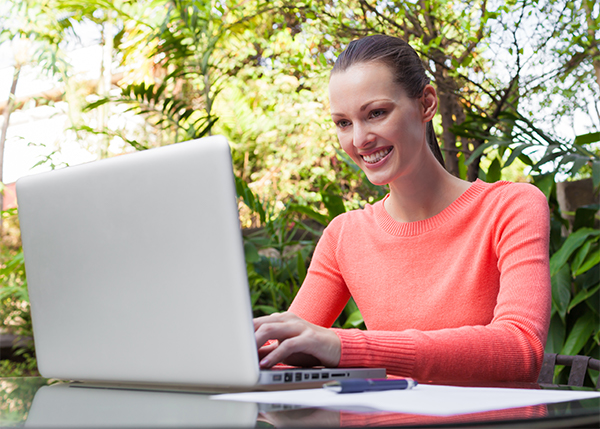 Students will access their course materials online via Canvas. Canvas is the university-wide, cloud-based course delivery system that provides a digital portal for instructors to manage materials distribution, student assignments and course calendar, communications, grading, and other aspects of instruction for their courses completely online.
When starting your online courses in Canvas, it is a good idea to make sure your computer and internet connection are working properly. Please check out our
suggested computer requirements before your classes begin to ensure your equipment is up to date. http://agonline.iastate.edu/resources/computer-requirements
Log-in Page for Canvas: www.canvas.iastate.edu. You may also access Canvas from the very top, right-hand side of this webpage, listed under the "Sign-ons" drop-down menu.
To learn how to use Canvas, there are a number of tutorials for students and faculty located on the Canvas dashboard.
Canvas is used by students and faculty in the following ways:
Students view lectures, submit assignments, reflections, and discussions, usually from links in the course materials to Canvas. It is important to log-in to Canvas nearly every day so you can stay abreast of what is going on in class. If you let too many days go by without logging in to your course discussion group, you may get behind and find it difficult to catch up.
Instructors get notified of incoming submissions, and grade student work.
The grade center lists grades for individual student submissions and calculated fields tally a total score. NOTE: not all instructors will use the
grade center to report your grades. Please consult your course syllabus for details on this each semester.
Canvas is a university-wide system – it is not maintained by the STB program. If problems arise, contact solution@iastate.edu. Also, inform
your instructor of any problems immediately.
Successful Online Learning:
Online learning can take on many different forms. It is important you are prepared to put in the time to be successful in your online graduate courses.
Below are some tips to making sure your online course experience goes as smoothly as possible.
Communicate: Participate in the online chat and Canvas discussions when you can. It is important you feel a connection with the class in which you are participating. Make sure you make connections with your classmates and your professor to optimize your course performance.
Participate: Just because you are not in the classroom does not mean you do not have to contribute to class discussion. Contribute your ideas, and read about the viewpoints of your classmates. Your instructor is not the only source of information in your course–you can gain great insight from your peers and they can learn from you as well.
Gain support: Elicit the support of your colleagues, family, and friends before you start your distance learning adventure. It is important to have this built-in support-system so they understand how important your course work is and can respect what you are trying to do. Academic Success Center online learning tips: www.asc.dso.iastate.edu/resources/online
Private space: It is important with online learning that you give yourself a private space, where you can shut the door, and work in peace if necessary. If you try to share study space with the dining room or bedroom, food or sleep will take priority over studying.
Effective Time Management and Organizational Skills: Good time management may be the most important factor for the successful online student.
Log-in: It is important to log-in to Canvas close to every day so you can stay abreast of what is going on in the class. If you let too many days go by without logging in to your course discussion group, you will get behind and find it difficult to catch up.
Speak up: Remember that your professor cannot see you, so you must be absolutely explicit with your comments and requests. If you are having technical difficulties, or problems understanding something about the course, you must speak up otherwise there is no way that anyone will know that something is wrong. Also, don't be afraid to ask questions if you don't understand course concepts. This will not only help you but your classmates as well.
Apply what you learn: It is important to make connections between what you are learning and what is going on in the workplace. This will help you remember the knowledge more quickly and will help you internalize what you are learning.
Classroom Behaviors & Netiquette: Students and instructors are expected to treat each other with respect during classroom activities, using thoughtful dialogue, and keeping disruptive behaviors to a minimum.
Be Patient: As much as your instructor will try to be prompt in answering questions, please do not expect instantaneous responses to your inquiries. Learn how to set breakpoints in your study, so that you can return exactly to the point when your question is answered. Be patient with yourself as well; give the material a chance to soak in.
Writing Guide: Graduate level work requires a higher level of writing than your undergraduate institution. Please go through this Writing Guide, provided by the MS Agronomy program, which has some very helpful thoughts on how to craft appropriate academic writing while in the program. https://courses.agron.iastate.edu/tools/writing-guide. Citing sources will be a very important thing for you to learn during your tenure in the STB program.