Setting up your Program of Study
Program of Study and Committee Appointment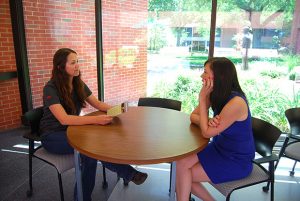 Iowa State University graduate students seeking a Master's degree are required to have a Program of Study (POS), which lists the course requirements for completion of the degree. The POS is determined by the degree program and the POS committee, together with the student. For more information, we created a Graduate Program in Seed Technology and Business Handbook.pdf. It contains helpful information about Iowa State University, the program and the development of your final creative component project.
For MS students in the Seed Technology and Business (STB) Graduate Program, the POS will be very similar for each student, because the course requirements in this program do not include electives. The POS committee for an MS degree consists of three faculty members, one of whom is designated as the major professor. For the STB program, POS committees will consist of one STB faculty member from the College of Agriculture and Life Sciences, one STB faculty member from the College of Business, and a third member who can be faculty from any college, and may or may not be an STB faculty member. The STB support staff will work closely with the students to identify appropriate POS committee members. Once STB staff get an idea from the student about their area of interest, they will assist in the process of matching students with a major professor and committee. The functions of the POS committee include:
reviewing periodically the progress of the student;
advising a student during the development of the creative component;
considering and approving the student's program of study as well as changes in the program of study;
reading the creative component; and
conducting the final oral examination.
It is important to get your POS and Committee Appointment paperwork done within the first year of your program. Students should focus on selecting a creative component project idea to get the process started. For more information about starting to think about your creative component project, follow the link below.