STB/AGRON 510 XW
Seed Technology & Business
Semester: Fall 2021
Credit Hours: 3
Start Date: 
Delivery Method: Online – CANVAS
Course Description: 
A study of agriculture from its origins with the domestication of crop plants through basic genetics, demonstrating the challenges and elements of breeding strategies intended to manage gene x environmental interactions. Elements of biotechnology including the use of molecular markers, development of genetically modified cultivars, gene mapping, cloning, and gene editing will be covered. Methods to measure the effectiveness of plant breeding (genetic gain) and the impact of improved agronomic practices contributing to increased agricultural productivity will be covered. The course covers the use of intellectual property protection and the conservation and utilization of exotic genetic resources.
Course Restrictions:
Enrollment in this course is restricted to graduate students in the Seed Technology & Business (STB) online master's degree program. Please email seedgrad@iastate.edu or call 515.294.9137 if you are not an STB graduate student, special enrollment permission may be granted under certain circumstances.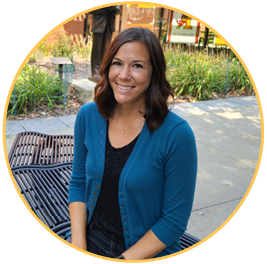 Lori Youngberg
Seed Technology & Business
Graduate Program Coordinator
seedgrad@iastate.edu
515.294.9137