Cristobal Gonzalez  
2017 STB Graduate
I grew up in my country's capital, Santiago, Chile. The population is about 6.5M people. My desire to leave the busy city in search of a healthier style of living led me to the world of agriculture. Since I was in college, I have worked in the seed industry. I currently work full time as a Field Production Manager for Bayer in Boone, Iowa. I am totally satisfied with doing what I do and really enjoy working in the seed industry.
I am married and father to four children. Pursuing an MS degree was one of my goals and the Graduate Program in Seed Technology and Business was a great fit. The online delivery model of the STB program allowed me to be available for my family and continue to work while studying.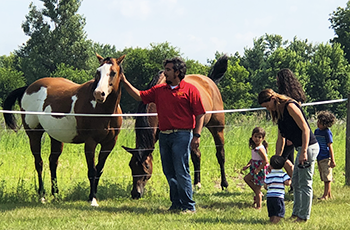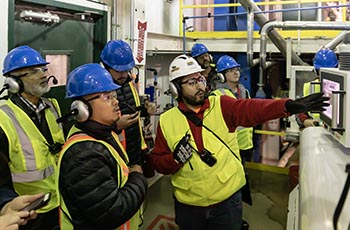 The STB program is very challenging, which is what I liked most about it. The professors were helpful and understanding of our dynamic lives while keeping a high level of expectation. Everybody was very helpful whenever I reached out. All of the program content was highly relevant to my career in the seed industry; I could relate all of it to things I do at Bayer. There has not been a topic covered in any class that I have not been able to relate to my work. That is very exciting to me.
My fellow online students came from a variety of backgrounds, which tells me this program can fit various learning needs, and give people the right tools to be leaders in our industry. Completing the STB graduate program was the best decision I could have made in order to advance my professional education and I would highly recommend the program to anyone who is building a career in the seed industry.
Now that I have my master's degree, I hope to continue being part of an international organization and look into taking on more responsibilities down the road. The MS degree definitely qualifies me to achieve those goals.
In addition to graduating from the Seed Technology & Business program in the fall of 2017, I also gained my U.S. citizenship. Both feats were big dreams of mine.
Setting goals and fulfilling dreams are all part of life's journey. Cristobal Gonzalez fulfilled one of his big dreams by graduating with his Master of Science degree from the Graduate Program in Seed Technology and Business at Iowa State! We are so proud to have you as one of our STB graduates Cris!
Become a

#seedleader

today!