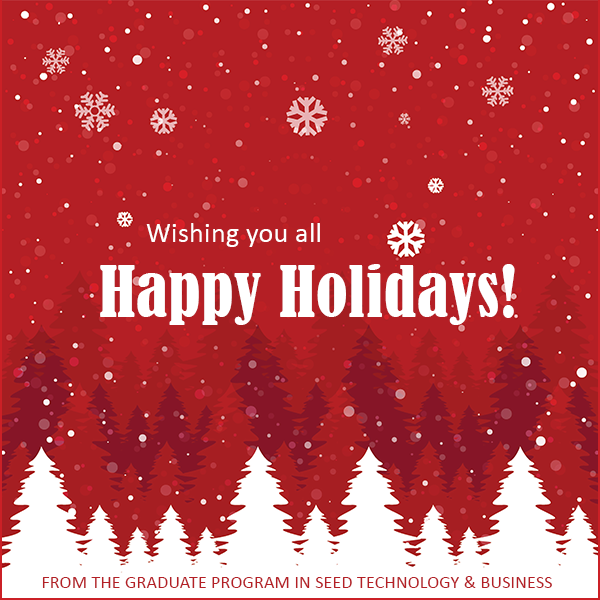 (Click image to view Video)
 Season's Greetings to all our STB students,
2018 was a wonderful year for the STB graduate program! A special welcome to all of our incoming students in 2019 and congratulations to each of you who completed the program this past year.
As we close out 2018 we want you to know how grateful we are for YOU, the hardest working students at Iowa State University. We wish you and your family a safe, peaceful and joyous new year!
Best Wishes,
ISU STB faculty and staff
Gary, Lori & Cindy