November 2019
The Seed Technology and Business (STB) Graduate Program at Iowa State University (ISU) successfully completed their third annual Seed Science & Technology short course November 4-8, 2019. The weeklong short course, a companion course to the Seed Business Management short course, was attended by seed industry professionals from across the United States, Europe, and Central & South America.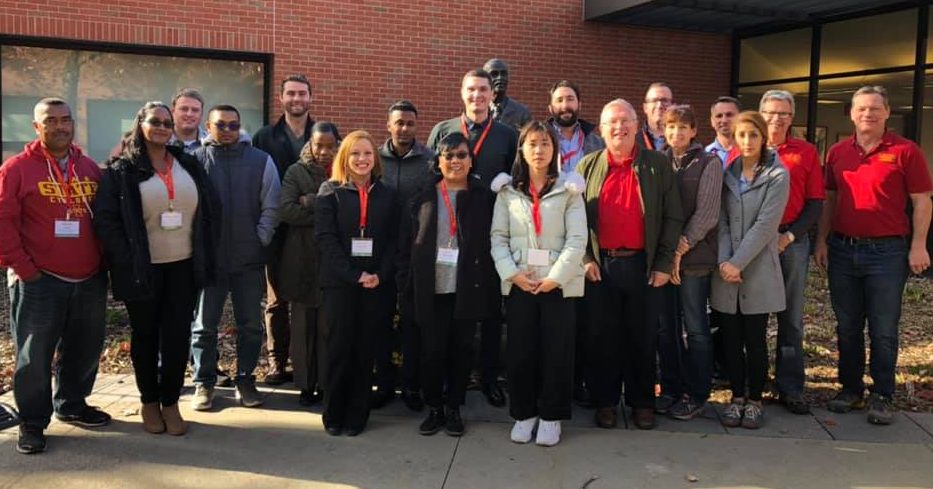 Participants of the Seed Science & Technology short course held Nov. 4-8, 2019, in Ames included: Martin Lindo, Carribean Agriculture Research and Development Institute; Camedra Ram, Carribean Agriculture Research and Development Institute; Skyler Hager, Syngenta; Rameshwar Raghunauth, National Agricultureal Research and Extension Institute; Joseph Henry, Henry Farms; Carla Doulas, Ministry of Industry Commerce Agriculture and Fisheries; Ginny Trevino, BASF; Alex Sybron, Bodles Research Station; Lulu Rodriguez, Iowa State University; Mihai Popovici, Quality Crops Agro SRL; Yanxin Du, Iowa State University; Craig Hamm, RiceTec; Stephen Smith, STB short course instructor; Cameron Aker, Winfield United; Bonnie Fox, Ball Horticulture; Cristian Toma, Quality Crops Production SRL; Gigi Farr, Ball Horticulture; Dave Langer, STB short course instructor; Gary Munkvold, STB short course director.
"This course exceeded my expectations, as scientific information was made very simple to understand based on the teaching strategies from the instructors. The practical sessions added in my understanding of the content. I would encourage anyone who has interest in the area to attend this short course."—Alex Sybron, Bodles, Research & Development, MIGAF, Jamaica.
The Seed Science & Technology short course benefits both new and veteran seed industry leaders by providing a one-of-a-kind learning experience focusing on the seed product lifecycle and current industry technologies. This comprehensive course, led by Seed Science Center faculty and seed industry experts, provides hands-on demonstrations, industry tours, and discussion sessions to help provide a clear picture of the many facets of the seed industry, including an in-depth look into Seed Production, Crop Improvement, Post Harvest Management, Seed Health and Quality testing, and Seed Physiology. This season we also worked in conjunction with the experts in the Agriculture and Biosystems Engineering department at Iowa State University to add a new session on Precision Agriculture.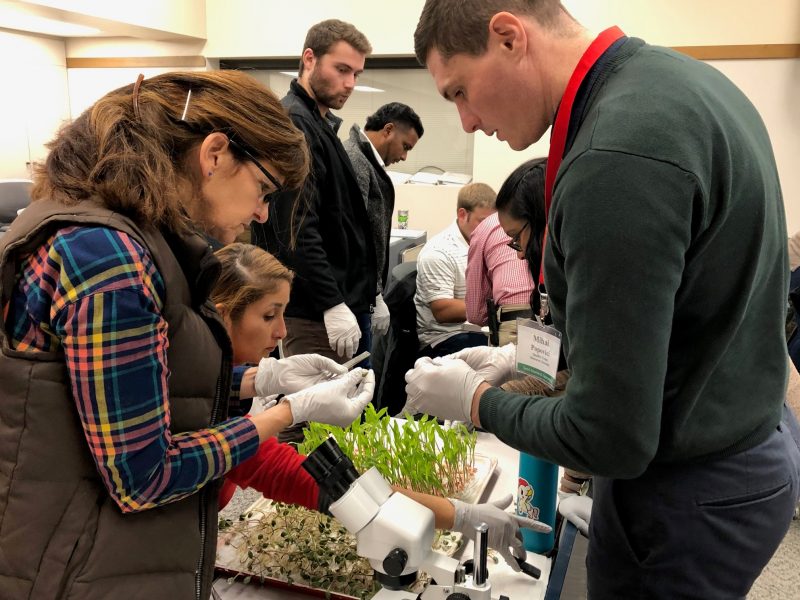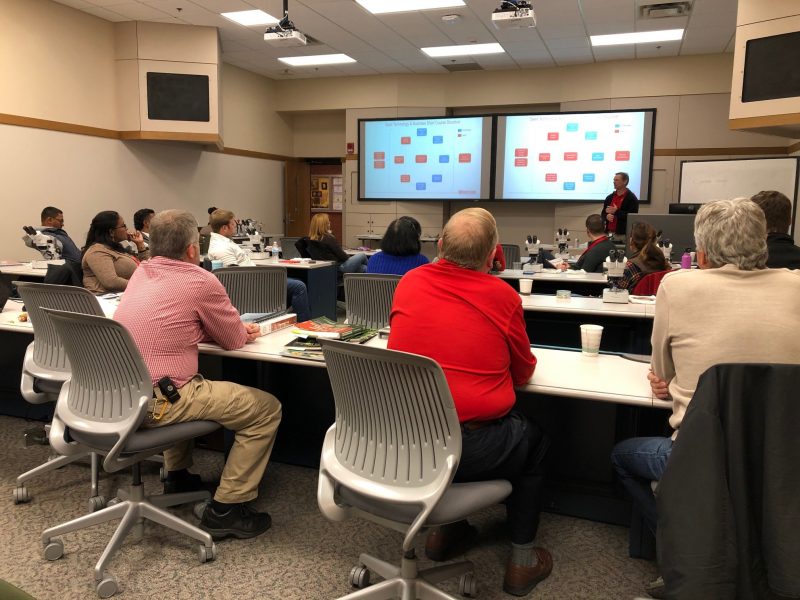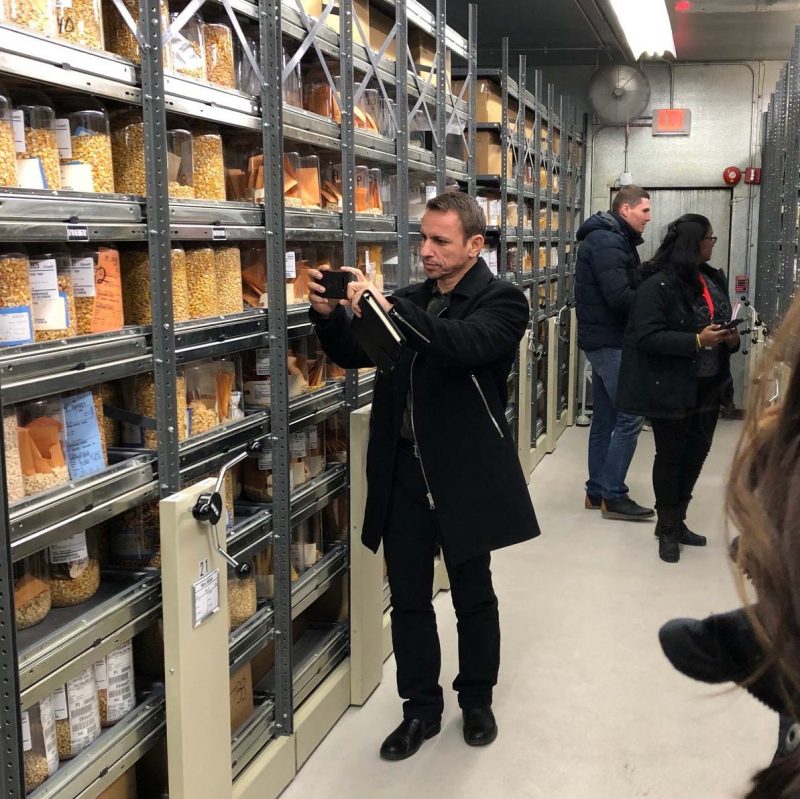 The November 2019 session included tours of the North Central Regional Plant Introduction Station, Ames, IA; Dupont Integrated Seed Science Center, Ankeny, IA; and the Bayer seed production facility, Boone, IA.
Guest speakers, Dr. Jeanne Serb and David Wright shared a brief look into biotechnology and the services that they provide at Iowa State University. Ursula Frei, from the Agronomy department at Iowa State, led a comprehensive session discussing Doubled Haploids.
Short course participants felt that the week of session topics were relevant and expressed that the course helped them to understand the processes necessary to deliver a higher quality of service & provide better seeds to their customers.
"A concise, yet jam-packed short course that gives you a better understanding and appreciation of seed science and technology in action"– Cameedra Ram, CARDI
The STB short courses are offered through the Graduate Program in Seed Technology and Business and are hosted at the Seed Science Center located on the ISU campus. The center houses the most comprehensive public seed testing laboratory in the world and is recognized globally as a leader in seed research, testing and education.
For more information, or to register for future Seed Science & Technology or Seed Business Management short courses, visit: www.seedgrad.iastate.edu/stbshortcourse or contact us at stbshortcourse@iastate.edu, ph. 515-294-6947.  Seating is limited.