The Spring and summer 2022 semesters brought a few special celebrations for the Online Graduate Program in Seed Technology and Business. Sharing a little about each graduate from the program demonstrates how special these #seedleaders are.
Tyler Tunning, Data Analyst, Syngenta
Ames, Iowa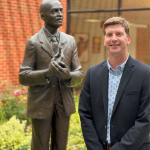 Tyler Tunning, former ISU Seed Science Center Research Associate, recently took a new position as Data Analyst with Syngenta in Ames, Iowa. We have really enjoyed watching Tyler grow as a seed industry professional over these last several years.  For his final oral defense, Tyler joined us at the Seed Science Center on Iowa State's campus to discuss his project:  Biological seed treatments' effects on organic corn hybrid seedling emergence in laboratory vigor tests and field trials.  
"The STB program provides students with a unique opportunity to examine all facets of the seed industry where we can learn through coursework and interaction with our peers."
-Tyler Tunning, STB summer graduate
Shane Svoboda
Ankeny, Iowa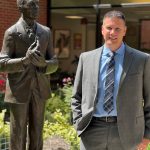 Shane successfully defended his final project discussing current issues in intellectual property rights in June of this year. He is currently looking for a new job opportunity, and is excited about his future in the seed industry. We have enjoyed getting to know Shane over the years and appreciate his advocacy for the program. Congratulations, Shane!
"This is by far the coolest thing I have ever completed in my professional career.  Many full circle moments occurred while completing the STB program.  The industry provides an opportunity to receive repetitions and practice within your occupation, while STB was there to fill in the gaps, make connections, and then some.  STB shined light on real world case studies and protocols that are used in practice within the seed industry."
-Shane Svoboda, STB summer graduate
Derek Cornelius, US Production Leader at GDM Seeds
Champaign, Illinois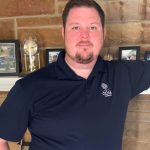 Another huge congratulation goes out to Derek Cornelius. Derek remotely defended his project on soybean seeding rates and seed unit multiplication rates in April of 2022.  He currently works with GDM Seeds as USProduction Leader.
"The STB program is one of a kind, it has helped me in my career and opened up many connections throughout the seed industry. My experience with the staff and courses was great, and I would strongly encourage anyone with an interest in continuing education with focus on the seed industry to join this program!"
-Derek Cornelius, STB spring graduate
Dan VanderPloeg, Agronomist, Corteva
Basin, Wyoming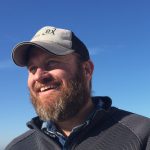 Dan VanderPloeg was able to use aspects of his work as an Agronomist of Alfalfa Seed Production with Corteva Agriscience to pull his project together and successfully defend his final presentation this spring. His project, Alfalfa seed production factors and forecasts based on actual field production was defended in April, 2022. Congratulations, Dan!
Doug Lantz, US Lead QC and Scheduling, Remington Seeds
Remington, Indiana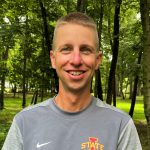 Doug Lantz received his Seed Business Management Graduate Certificate this summer. He appreciated how the program provided insights into the entire seed industry. Doug currently works as the US Lead Quality Control and Scheduling at Remington Seeds.
"After being in the seed business for 12 years, I still had a hunger to learn. The STB program gave insights into the entire seed industry, allowing me to explore parts of the business I was unfamiliar with. Collaboration with students from around the globe enhanced my experience by not only casting light on a variety of crops, but also many different cultures, values, and regulations. The great part about being 100% online is that it allowed me to focus on my career and school simultaneously, while also applying classroom topics to real world situations."
                                                                                                -Doug Lantz, STB summer graduate
Ben Pickering, Assistant Location Manager, AgReliant Genetics, LLC
Ogden, Iowa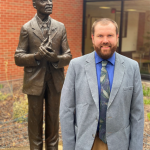 Finally, congratulations to Ben Pickering, who joined us on campus for his final defense. He used the opportunity to show his "implement of destruction," which was essential to his work on his project, Flaming inbred males to establish delay opportunities. Ben currently works as the Assistant Location Manager for AgReliant Genetics in Ogden, Iowa.
"The STB program gave me the tools and opportunity to connect dots in my everyday work life and help tie together what is happening to our seed with our employees to better help serve our customers in the process." 
                                                                                                -Ben Pickering, STB spring graduate
Become a

#seedleader

today!