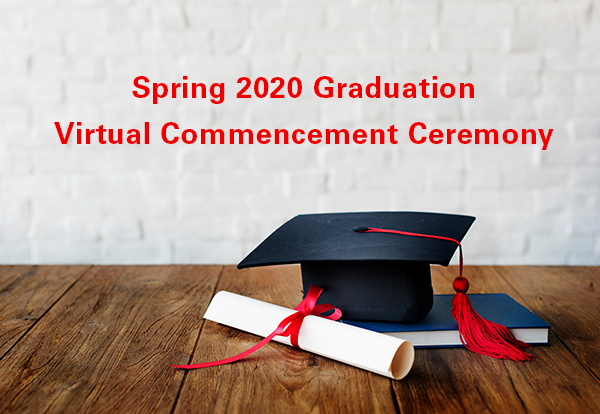 RE: University Virtual Commencement Ceremonies, Spring 2020
Due to the ongoing COVID-19 crisis and the university's commitment to prioritize health and safety, spring commencement is being moved to a virtual format.
Iowa State University's Spring 2020 virtual commencement ceremonies for undergraduates, graduates, and Veterinary Medicine graduates will be available on-demand beginning at 10 a.m. (central time) on Saturday, May 9, 2020, on this webpage: graduation.iastate.edu. President Wintersteen and campus leaders are excited to bring the pomp, circumstance, and Iowa State commencement traditions to you wherever you may be in Iowa, the country, or around the world.
Please see the President's message for more information.
The spring 2020 graduating class will forever share a special place in history. This pandemic has challenged your adventure at Iowa State in unprecedented ways, but you will persevere with Cyclone spirit and strength.
Please join us as we celebrate YOU!
Stay Well!