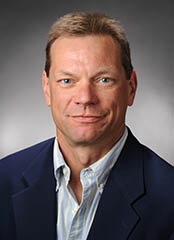 Gary Munkvold, PhD
Iowa State University
Plant Pathology, Professor
STB Short Course Director
STB Grad Program Director

Gary Munkvold, PhD
Gary P. Munkvold is Professor of Plant Pathology at Iowa State University (ISU), specializing in Seed Pathology. He holds a PhD from the University of California, Davis, and he has worked for more than 20 years in research, extension, and teaching in the Department of Plant Pathology and Microbiology and Seed Science Center at Iowa State University. He also held a position with Pioneer Hi-Bred Int., Inc., as Research Coordinator for Pathology, Entomology, and Seed Science. His current research program includes work on detection and management of seedborne pathogens; seedling disease management; and epidemiology and management of mycotoxin-producing fungi in corn. He teaches seed pathology and chairs the ISU on-line Graduate Program in Seed Technology and Business. He directs seed health testing method development for the U.S. National Seed Health System, which works to improve seed health testing methods and facilitate seed exports.
Stephen Smith, PhD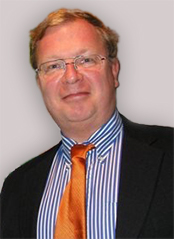 Iowa State University
Agronomy, Affiliate Professor
DuPont-Pioneer

Stephen Smith, PhD
Affiliate Professor, Agronomy;
Visiting Scientist, Seed Science Center
Dr. Smith (B.Sc. University of London), M.Sc. (Conservation of Plant Genetic Resources) and Ph.D. (Evolution of Maize), University of Birmingham (England). Research interests include genetic diversity, issues related to germplasm access and benefit sharing, use of morphological and molecular data for variety identification, demonstrating the importance of sustainable use of genetic diversity to improve agricultural productivity, pedigree analysis of crop varieties and intellectual property protection. Responsibilities include technical support to secure Pioneer's intellectual property rights and to demonstrate the important role of plant genetic resources in plant breeding. Dr. Smith serves on intellectual property committees of the American Seed Trade Association (ASTA), the International Seed Federation (ISF), and the Biotechnology Industry Organisation (BIO). He is a Fellow of the Crop Science Society of America and received the 2005 ASTA Chairman's Distinguished Service Award for service to the industry in the field of intellectual property protection. Dr. Smith is a Board member of Bioversity International (previously the International Plant Genetic Resources Institute) of the CGIAR, the National Council of Commercial Plant Breeders, a member of the advisory council of the Bioethics Program and Iowa State University, and a member of a CropLife International team focusing on germplasm access and benefit sharing. He recently represented industry through the International Chamber of Commerce at a technical expert meeting of the Convention on Biological Diversity. He chairs the Pioneer DuPont Genetic Resources Issues Team, a group that was instrumental in securing a $1m contribution to the Global Crop Diversity Trust. He has published around 100 peer reviewed scientific papers. He is also Chair of the Orchestra Board of the Des Moines Symphony Orchestra.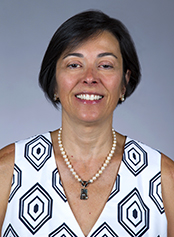 Susana Goggi, PhD
Iowa State University
Seed Physiology, Professor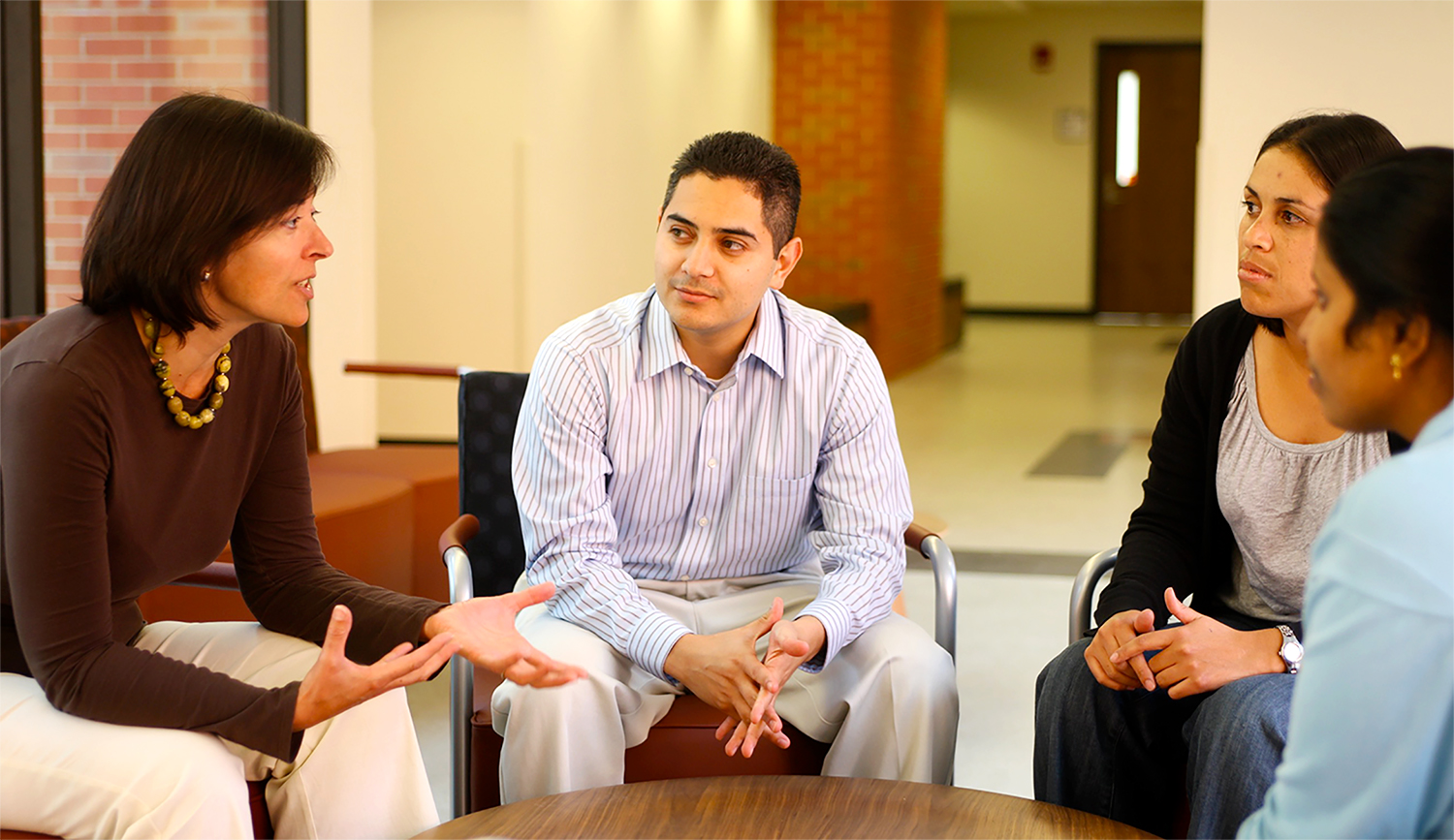 Susana Goggi, PhD
A. Susana Goggi, Professor –Seed Physiologist
Dept. of Agronomy and Seed Science Center
Susana Goggi is a seed physiologist with more than 25-years' experience in seed research, teaching, and seed industry service and outreach at Iowa State University. She joined the Department of Agronomy faculty in January of 2000, after a 6-years term as Manager of the ISU Seed Testing Lab and 4-year term as a Post-Doc in a sorghum breeding program. Susana has a prolific scientific career.  The national and international scope and recognition of her program is demonstrated through important contributions to the field of seed science and through mentoring students' research. She has published 38 peer-reviewed scientific publications, mentored research of 28 graduate students, and 11 undergraduates.  She has provided training programs and presented her research for a domestic and international audience in the USA and abroad in Argentina, Canada, Chile, Ghana, Italy, Kenya, Mexico, Nicaragua, and Ukraine, among others.
Her program's success can also be measured through the recognition she has received from her peers nationally and internationally.  She was selected Fellow of the Crop Science Society of America, the highest research honor the society bestows on its members; and received the 2013 CSSA Seed Science Award, the most prestigious award for seed scientists which recognizes "distinguished service to the development and use of quality seeds in agriculture;" the 2014 Citation of Excellence for Associate Editors of Crop Science Journal, one of the most respected international journal publishing research in plant breeding, plant and seed physiology, and genetic resources. The award recognizes Associate Editors who "through excellent insights and comments" help maintain the high quality of the journal.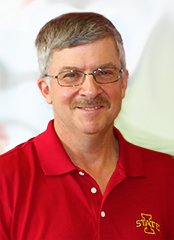 Mike Stahr, MS
Iowa State University
Seed Quality Testing Laboratory
seedlab.iastate.edu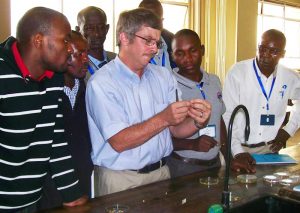 Mike Stahr, MS
Michael "Mike" Stahr has been manager of the Iowa State University Seed Laboratory since July 2007. He started working for the Seed Lab in 1979 as a student seed analyst and started working full time in 1981. Mike has worked in all sections of the Seed Lab and a few in the rest of the Seed Science Center (Purity, Germination, Health, Trait, Pathology, DNA) as a seed analyst and assistant scientist.
Mike earned a BBA degree in behavioral management and a MS degree in Agronomy – Crop Production from Iowa State.  He is a Certified Seed Analyst (CSA) in Germination through the Association of Official Seed Analysts (AOSA) and a Certified Genetic Technologist in Herbicide Bioassay and Immunoassay through the Society of Commercial Seed Technologists (SCST).  Mike has been active in these two organizations serving as AOSA as President, Vice-President (currently VP for as a second time), member of the Executive Board, and chair of the following committees: Rules, GMO, & Vigor.  He has served SCST as member of the Executive Board, member of the Genetic Board of Examiners and chair of the following committees: Genetic Technology & Herbicide Bioassay.  Mike is currently an ex officio member of the ISTA (International Seed Testing Association) Rules Committee.
Mike has been teaching portions of workshops and short courses since 1990.  He was co-founder and organizer of SCST's week-long Genetic Testing Super Workshop which has been held every other year since 2004.  Mike has twice taught workshops in Kenya and assisted in designing and equipping three government labs in Ghana. Mike wrote the Trait (GMO) section of the AOSA Cultivar Purity Testing Handbook and he wrote updates of the Seed Vigor Testing and Herbicide Trait Testing sections of the SCST Seed Technologist Training Manual.
Mike farms, raising hay and livestock.  Loves include gardening, grandchildren and history.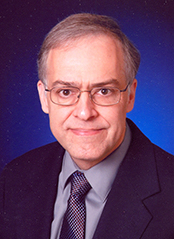 Alan Gaul, MS
Iowa State University
Seed Conditioning Specialist

Alan Gaul, MS
Alan Gaul is the seed conditioning specialist at the Iowa State University (ISU) Seed Science Center. He is a northeast Iowa native and a graduate of the ISU Agricultural Engineering program.  His experience includes student work with the ISU Ag Engineering grain quality program and later with the ISU Seed Science Center.  Subsequent work included 22 years in seed related machine development, plant design, and project management with Seed & Grain Systems and later AEC Enterprises near New Virginia, Iowa. His responsibilities at Iowa State University include coordinating extension seed conditioning workshop and laboratory programs and conducting research on seed conditioning topics. He has run the seed conditioning research and teaching program since late 2005, as well as coordinated the summer workshops for 12 seasons. He has worked extensively with multiple academic programs, including the ISU online Seed Technology and Business graduate program STB-539 course and lecture/lab sessions for courses in Agricultural and Biosystems Engineering (ABE), Agronomy, Plant Pathology, and Horticulture.
Dave Langer, MS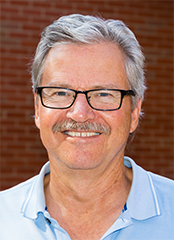 Seed Production, Research Management
Dupont-Pioneer

Dave Langer, MS
Dave Langer has 34 years of experience in the seed industry. His career spanned many roles at Pioneer Hi-Bred Int., Inc. including 17 years in seed production and 17 years in research. In seed production roles included production research (maximize yield, optimize quality), quality assurance (procedures to ensure quality, testing and interpretation), production manager (oversight of production plant operations) and production director (oversight of various seed production functions). This provided a broad exposure to all areas of seed production on a global basis.
As a research director for 17 years roles included oversight for parent test (characterizing parental lines), plant pathology, entomology, seed science, biotechnology regulatory compliance, breeder seed increases and the quality management system for all field research activities. In these roles he served as a critical liaison between research and seed production.
Over the years Dave has served on a number of committees for the American Seed Trade Association including chair of the Corn & Sorghum Division. Dave was raised on a dairy farm in southern Wisconsin. He received a BS in soil & crop science from the University of Wisconsin – Platteville then went on to receive his MS at the University of Wisconsin – Madison. Before his career at Pioneer Dave worked four years at the University of Minnesota as a research scientist.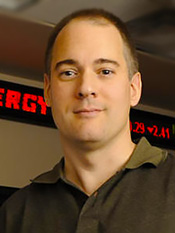 Travis Sapp, PhD
Iowa State University
Finance
Associate Professor
Travis Sapp, PhD
Dr. Sapp received both a B.S. and M.S. in Economics from Iowa State University. He then earned a Ph.D. in Finance at the University of Iowa, and joined the faculty in the Department of Finance at Iowa State in 2001. His research examines issues surrounding mutual fund performance, the going public decision of firms, small firm finance, asset volatility modeling, and risk management. He has been cited repeatedly in The Wall Street Journal as an expert on mutual funds, and is occasionally called upon to provide financial commentary by local television and print media. In addition to finance research, Dr. Sapp has a passion for teaching finance and mentoring students. He has designed and taught over a half dozen classes, most of them new to the Iowa State curriculum, and has served on numerous masters and doctoral thesis committees in Economics, Engineering, Seed Science, and Statistics. Dr. Sapp also serves as the Director of Graduate Education for the Department of Finance, overseeing the Master of Finance program.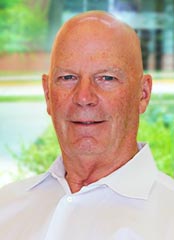 Greg Lamka, PhD
Iowa State University
Dupont-Pioneer
Greg Lamka, PhD
Greg Lamka has over 40 years experience in the seed industry. During the first half of his career he was employed at several small seed companies and then spent 22 years at DuPont Pioneer before retirement. He acquired domestic and international experience through the multiple positions held: soybean seed production manager, director of soybean breeding, global quality assurance manager (germination & seed purity), global phytosanitary regulatory manager, and global seed treatment strategy manager.
Additionally he has served the seed industry at large through numerous committees and other roles: chair person, Board of Directors of the Iowa Seed Association; long time active member of the American Seed Trade Association Phytosanitary Committee and the Seed Treatment & Environment Committee; chairperson, International Seed Federation Seed Applied Technology Committee; active member of the ISF phytosanitary committee, and member of the International Seed Federation Board of Directors. Greg also served as a long time member of the Iowa State University College of Agriculture & Life Science Dean's advisory committee. Greg has been recognized for his efforts through the DuPont Engineering Excellence Award, ASTA President's Distinguished Service Award, Iowa Seed Association Distinguished Service Award, and the American Phytopathological Society's Excellence in Industry Award. Greg was raised on a small grain and dairy farm in NE Iowa. He attended Iowa State University where he received a BS in agronomy and a MS & PhD in plant pathology for his studies on seed borne diseases.
Jim Summers, PhD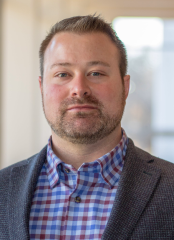 Iowa State University
Management
Associate Professor
Jim Summers, PhD
Jim Summers is the Max J. Wortman, Jr. professor and associate professor of management at Ivy College of Business at Iowa State University. He earned his Ph.D. at Florida State University in organizational behavior and human resources management. He has taught courses on contemporary leadership, negotiation, organizational behavior, and human resource management across undergraduate, MBA, and doctoral levels. Jim was awarded the Junior Faculty Research Award from the College of Business in 2014 and Exemplary Faculty Mentor Award in 2017. His research interests include team structure and change, social influence processes including political skill, stigma and status, the nature of work relationships, and executive work design. Jim has published his work in the Academy of Management Journal, Personnel Psychology, Organizational Behavior and Human Decision Processes, Journal of Management, Journal of Organizational Behavior, Journal of Occupational and Health Psychology, Journal of Vocational Behavior, and the Human Resource Management Review.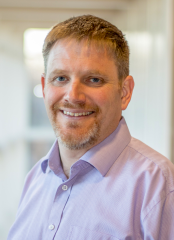 Bobby Martens, PhD
Iowa State University
Supply Chain Management
Associate Professor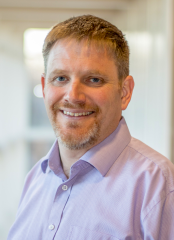 Bobby Martens, PhD
Bobby Martens is an Associate Professor of Supply Chain Management in the College of Business at Iowa State University.  He earned his Ph.D. from the Purdue University and MS and BS degrees in Agricultural Economics from North Dakota State University.  His primary research interests are supply chain network design, domestic transportation and supply chain risk. Engaged scholarship – working directly with companies to produce industry-relevant academic scholarship – is a central theme in his recent research.  Recent research includes supply chain design in the bio-economy, the effects of rate age and shipper practices on transportation rates and a decision tool for small-scale African seed entrepreneurs.  Martens published articles in top supply chain journals such as Decision Sciences Journal and Journal of Business Logistics.  In addition to teaching an undergraduate Strategic Supply Chain Management Capstone course, he is involved in Iowa State University's Masters in Seed Business and Technology program and is a member of the Iowa State University MBA Core Teaching Team.  Prior to earning his Ph.D., Martens worked as an account manager at Schneider Logistics.  He is an active member of the Council of Supply Chain Management Professionals.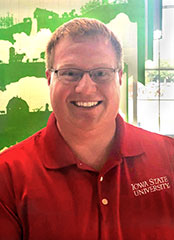 Christopher Murphy
Iowa State University
Ag & BioSystems Engineering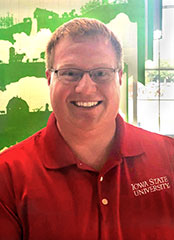 Christopher Murphy
Christopher Murphy graduated from Iowa State University with a degree in Agricultural Systems and Technology. After Graduation he worked as a Technical Support Specialist at AGCO in Jackson MN, dealing with precision ag systems. In the summer of 2013 until present, he has been teaching the precision farming labs and working for Dr. Matthew Darr's research team at Iowa State University. His primary position deals with Remote Sensing Technologies and Precision Farming Systems.
Location
Seed Science Center
Iowa State University
2115 Osborn Drive
Ames, Iowa 50011
Questions?
Please contact:
Cindy Robertson
STB Short Course Coordinator
515.294.6947
cindyr@iastate.edu
Educational Credit
You can earn CEU and CCA credit at this program.